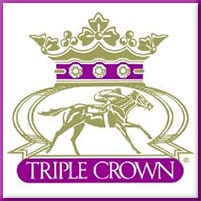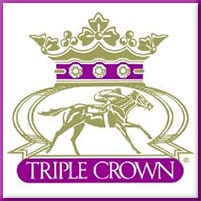 With Horse Racing and the 2015 Kentucky Derby just around the corner let's look at Triple Crown Betting basics
Horse Racing's Triple Crown is achieved by one horse winning the Kentucky Derby, the Preakness and the Belmont Stakes in succession. Each race is considered 1 leg of the Triple Crown. If a horse wins the Derby but doesn't come in 1st in both the Preakness and Belmont stakes, the horse would not be eligible for the coveted Triple Crown trophy.
The last Triple Crown winner was Affirmed in 1978. Since then, several horses have won the Kentucky Derby and the Preakness only to falter in the Belmont Stakes. The Belmont Stakes has earned the nickname "The Test of Champions" as the course is the longest track that a horse must conquer in order to secure the Triple Crown championship.
Triple Crown Basics
How to Win
Win the Top 3 Horse Races which are the Kentucky Derby, the Preakness Stakes  and the Belmont Stakes.

When it Starts
The triple crown starts with the Kentucky Derby on the first Saturday of May and the Preakness is 2 weeks after that with Belmont 3 weeks after the Preakness.
Last Winner
The last triple crown winner was Affirmed ridden by Steve Cauthen in 1978.
How Many Winners?
Since 1919 there have been 11 total triple crown winners, and 21 horses that have won the first 2, but cam up short at Belmont.
Bovada Has Posted Triple Crown Prop Bets
Bovada has published early betting lines on whether or not there will be a Triple Crown winner this year. Betting "Yes" nets you +500 betting odds while betting "No" secures you -800 betting odds. The betting odds tell us that it is highly unlikely that there will be a Triple Crown winner this year.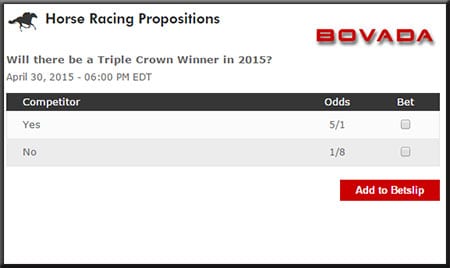 If you believe the odds makers got it wrong, go ahead and lock in your bet now. If a true contender for the Triple Crown emerges, betting odds will sharply go down as the Kentucky Derby continues to approach.