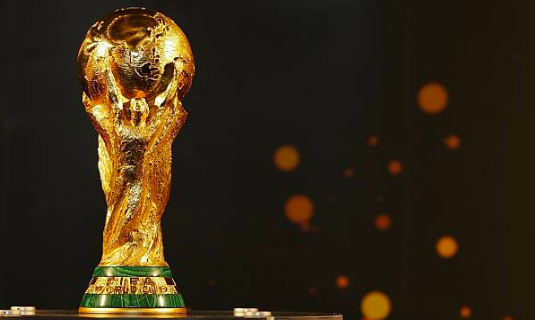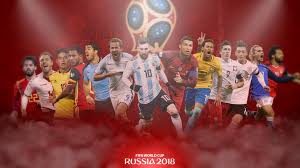 The 2018 World Cup includes some of the best soccer players from around the globe. Which of the soccer stars will excel and make a major difference in this tournament of tournaments? We have our ideas regarding these guys. In this article, we offer our take on the top 2018 World Cup soccer players.
Each of these guys has the opportunity to shine, and some may make a major difference on the team for which they are playing. Get to know them, and when betting, consider their potential against teams with less skilled and talented players. Once you read this article, take a look at our extensive list of World Cup betting and information articles.
Igor Akinfeev (Russia)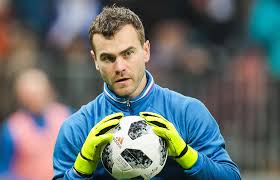 The 32-year-old goalkeeper, who has won six Russian Premiere League titles, is seen as being the player who can ensure that team Russia makes it to the next round. Akinfeev is known for being quick and agile. He possesses fine vertical power and height and can also track balls with ease and accuracy. Akinfeev tends to get a very good break on shots, as he ably recognizes and adjusts to difficult to track trajectories. He also has a solid, powerful, and accurate kick.
Alfred Finnbogason (Iceland)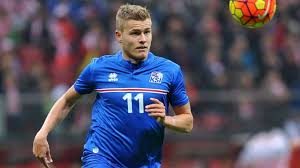 Finnbogason, a 29-year-old striker, plays for the German Bundesliga club FC Augsburg. Known for always being in the midst of the action, he's an especially dangerous scorer who uses wile and creativity to make good things happen for his team. Agile and quick, although not fast, he is effective in the box. Finnbogason has fine vertical lift and a crisp and accurate shot. He possesses an exceptional work ethic and has the skills to beat faster defenders. He always seems to be on the cusp of scoring.
Son Heung-min (South Korea)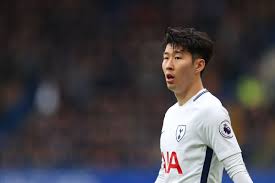 Heung-min, a 22-year-old winger and forward who plays for the Premier League football club Tottenham Hotspur, is noted for using both of his feet well when on attack. An aggressive player who is very adaptable, he's willing to play a range of positions. Heung-min is a skilled, talented, and effective winger, midfielder, and striker. He does an exceptional job of finding the crease or space that will offer him the opportunity to score. Especially effective on the counter-attack, Heung-min uses his explosive speed and sound positional awareness to make him very dangerous.
Harry Kane (England)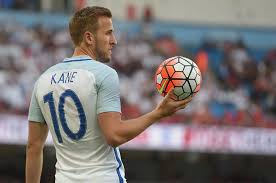 Striker Kane., who currently plays for Tottenham Hotspur, is noted for his passion and love of football. Filled with a great spirit for the game, the 24-year-old has an ability to control and change the tempo of a match. He's skilled at throwing off defenders and causing opponents to make mistakes. A complete player, smart, skilled, unrelenting, and creative, he's always working. Plus, Kane is disciplined and noted for being "old school." One of the things that sets him above and apart from other players is his attention to detail, especially in terms of his dedication to improving each aspect of his game.
Dries Mertens (Belgium)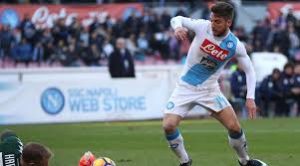 The 31-year-old Mertens is an able striker and winger. He presently plays for Italy's Serie A football club Società Sportiva Calcio Napoli (Napoli). Mertens is not your brightest star, however, he's skilled and quite tricky. He has fine field vision, especially down the left flank where he excels. He knows when to cut, and is a threatening presence around the net. Although just 5' 7" tall, his speed and ability to make quick cuts and utilize odd angles can really wear down defenders.
Neymar (Brazil)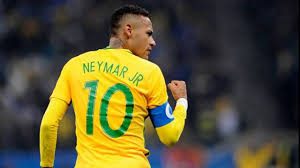 Neymar da Silva Santos Júnior, who is known simply as Neymer, is a 26-year-old footballer who plays forward for the French La Liga club Paris Saint-Germain. He has an amazing amount of energy and phenomenal playmaking skills. He seems to have unlimited abilities in terms of what position he can play. Neymer is most often a central striker or second striker, but he can also ably execute as a winger or an attacking midfielder. Although he's left-footed, Neymer has the ability to also score with his right. His field vision is exceptional, and he excels in just about every area, including shooting, passing, dribbling, and scoring. He's also got some great deke moves and is the guy you want on the penalty.
Paul Pogba (France)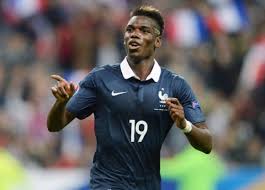 Pogba is a versatile footballer who is primarily known as a central midfielder, but he can also play as an attacking midfielder, defensive midfielder, and deep-lying playmaker. He has been with the Premier League's Manchester United since 2009. When he played in Italy, his long legs earned him the nickname Il Polpo Paul ("Paul the Octopus"), as they looked like tentacles when he was running or tackling. Pogba always seems to have an eye on the goal, and he is known as being a creative, skilled, and powerful player. Quick, tenacious, and highly energetic, Pogba has great stamina and strength. He possesses refined dribbling skills, exceptional finesse, and unrelenting passion. He can be a game-breaker.
Mohammed Salah (Egypt)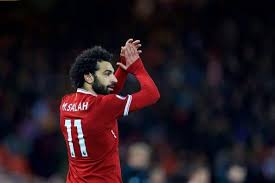 Salah's birthday is June 15, which is the date of the first game for Egypt in this World Cup. The forward, who plays for Liverpool in the Premier League, will turn 26 on that day. Salah is very fast, and is always looking to score. He's a smart and skilled player who possesses fine dribbling skills and is known for being creative. Salah will need to do everything he can on his birthday to help Egypt defeat group-favorite Uruguay. He could create havoc against Russia when they meet on June 19.
Timo Werner (Germany)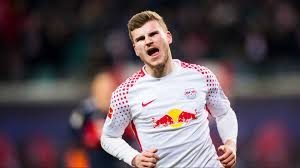 Werner, a 22-year-old forward, plays for RB Leipzig in the German Bundesliga. In 2013, when he joined VfB Stuttgart, he became the youngest player to be rostered and later became the youngest player to score two goals on a German top-line team. He joined RB Leipzig in 2016. Werner has speed and energy. In fact, he possesses a lot of both. His accuracy when shooting and crispness on passes are not as good as they could be. He's a very smart and calculating player.
Final Word- The Top 2018 World Cup Soccer Players
Those are our top 2018 World Cup soccer players. Other may come to the forefront, but these are the guys on the radar screen. Any one of them is capable of creating a situation during which their team can score, alter the pace and tempo of a match, or change an opponent's destiny. If you're thinking of betting on the top scorer, consider some of the footballers on our top 10 list.