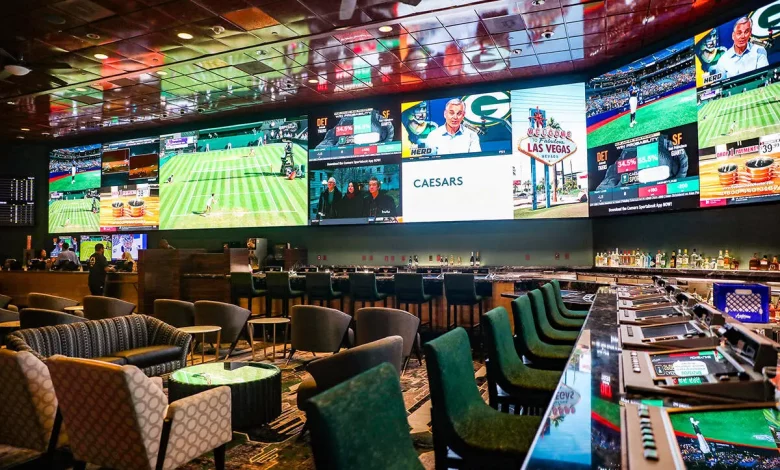 Australian-based sports betting operator, PlayUp, is having a rough couple of days in a pair of states with legal sports betting. PlayUp had been operating sports wagering in both Colorado and New Jersey, but bettors in those states will no longer be able to use the mobile app.
The New Jersey Division of Gaming Enforcement announced that it was shutting PlayUp down and pulling the gaming license, and the company then ceased all operations. PlayUp then went into "maintenance mode" in the state of Colorado, which means that it was no longer accepting deposits or wagers.
It has been a rough 2023 for sports betting operators from Australia, as PointsBet just recently sold all of its U.S. assets to Fanatics. PlayUp is also looking to sell its assets to the highest bidder, but these latest issues aren't going to help attract an offer.
When PlayUp was forced to shut down by the NJ DGE, it was required to pay out all of the money that it owed customers. Some of those payments have started, but there are still some customers that are waiting to receive their funds.
FTX Bankruptcy Causes Issues
The issues for PlayUp Sportsbook started months ago when FTX announced that it was applying for bankruptcy. FTX is a cryptocurrency company that was the biggest investor in PlayUp, and that put the company in serious financial trouble when it folded.
Back in January 2022, FTX announced that it was going to invest $35 million in PlayUp, and it intended to completely take over the company at some point. FTX was once valued at more than $30 billion, but it was a rapid and massive decline for that company.
When FTX applied for Chapter 11 bankruptcy back in November, it ended the original agreement that was in place. Former Australian Prime Minister Malcolm Turnbull and his family were once big supporters of PlayUp, but they have pulled away from the company as well.
2023 has been a rough year for many of the smaller sportsbooks in the industry, as they just can't keep up with the biggest names. PlayUp is not currently looking to leave either state, but it might not have a choice.
Investigations in Both Colorado and New Jersey
The state of Colorado is investigating PlayUp through the Colorado Department of Revenue, and it has to do with tax payments not being made. The Department of Revenue has requested several documents from PlayUp, and that should detail just what is taking place behind the scenes.
PlayUp doesn't have an accounting firm in the United States, and therefore it had an outside accounting service handle the investigation. It's unclear what came from that investigation, as the documents weren't due until July 5.
Things appear to be much worse in the state of New Jersey as more money is owed directly to the state. There are unpaid invoices due to the New Jersey Division of Gaming Enforcement, and the company does not appear ready to pay.
There is at least one customer that is still waiting for a large chunk of money from PlayUp, but a resolution to that case has not been made since March. It looked as if PlayUp was going to offer online casino gambling in New Jersey at one point, but now it's not even in the sports betting industry.