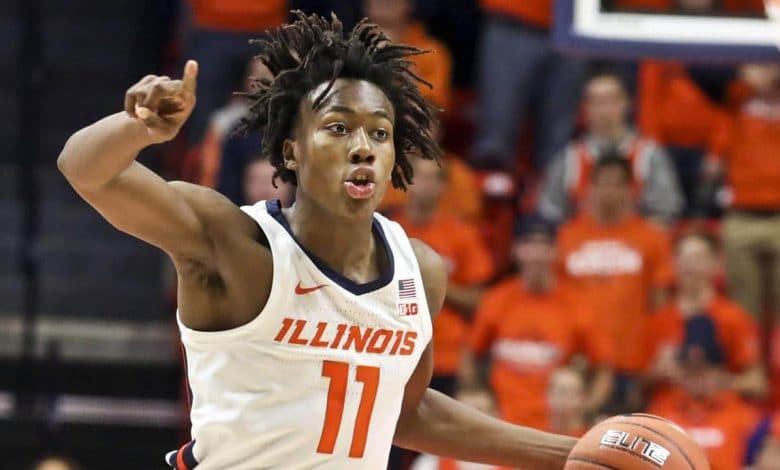 The college basketball transfer portal and number of players declaring for the NBA Draft continues to grow by the day. A lot of the players who are declaring for the draft will not hire an agent, thus remaining NCAA-eligible if they decide to pull out.
We have also seen the first high-profile player decide to skip college basketball and enter the G League in Jalen Green. Green was looking at Auburn and Memphis.
There has already been an overreaction by the NCAA crowd about how this is going to ruin college basketball. A few players will choose overseas and the G League, but for the most part, college basketball will be just fine.
Isaiah Todd, a Michigan recruit, also decided to turn pro this week. It was a rough week for the Wolverines as Joshua Christopher surprisingly chose Arizona State over Michigan. Christopher is the highest-ranked recruit in Sun Devils history.
Another Big Ten team, Illinois, also had a disappointing week. Ayo Dosunmu and Kofi Cockburn have both declared for the NBA Draft. Neither player has hired an agent, but it seems likely at least one will stay in the draft.
Dosunmu is higher on the draft boards, but Cockburn was an older freshman and seems eager to turn pro.
Following in His Father's Footsteps
Shareef O'Neal will transfer to LSU and join his Hall of Fame dad, Shaquille O'Neal, as a member of the Tiger family. The former four-star recruit didn't get much playing time at UCLA.
He averaged just over two points and two rebounds while playing around 10 minutes per game. He was a medical redshirt after having to undergo heart surgery. He should fully recover. He may be granted a waiver by the NCAA to play right away at LSU.
Sun Devils' Future Looking Good
Arizona State coach Bobby Hurley has had quite the offseason, picking up Christopher and another high recruit in Marcus Bagley. Bagley is Sacramento Kings forward Marvin Bagley's brother.
Rob Edwards is the only significant contributor graduating from last season's squad. Arizona State should enter 2020-21 as one of the favorites to win the Pac-12. The Sun Devils have become a popular future bet to take home the championship in 2021-22.
Kentucky Cupboard is Running Bare
The Wildcats have now seen five players enter the NBA Draft. EJ Montgomery, Nick Richards, Immanuel Quickley, Ashton Hagans and Tyrese Maxey are all headed to the NBA. These leaves only Keion Brooks as a regular contributor returning, and he averaged just over four points in 15 minutes. As always, John Calipari will have a loaded recruiting class.
Terrence Clark, BJ Boston and Devin Askey are all five-star recruits. Isiah Jackson, Lance Ware and Cam'Ron Fletcher are all four-star recruits to round out the No. 1 recruiting class in the nation.
The Wildcats have also picked up Davion Mintz as a transfer from Creighton that will help soften some of the blow from this week. This is the 12th straight year Calipari has signed at least three five-star recruits. This is the Wildcats' first top-ranked class since 2015.