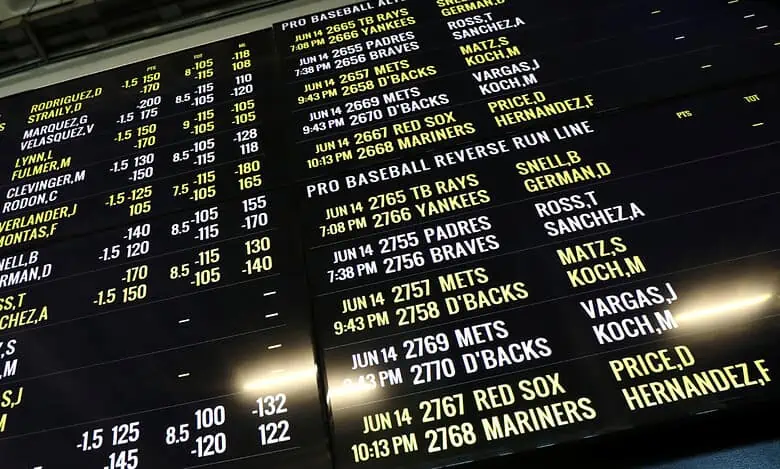 The Illinois Gaming Board had its regularly scheduled meeting on Thursday morning, but there were some big items on the agenda. It was revealed that the IGB was going to be handing out sports betting licenses, but the announcement didn't live up to the hype.
There are three online-only licenses available in the state of Illinois, and the IGB handed out one of those to Betway. Rumors were swirling that bet365 was looking to enter in the Illinois sports betting market, but it was not given a license.
Betway still has some work to do before it is eligible to start offering online sports betting in Illinois, as the IGB announced that the company only meets the minimum requirements. The IGB also noted that the other unknown applicant asked to withdraw its application on July 10th, leaving the group with just one option.
The entire IGB will now put Betway through a vetting process before it hands out a Master Sports Wagering license to the company. Since the IGB tends to work extremely slowly, it's impossible to know when Betway could be looking to launch.
The price tag for an online-only sports wagering license in Illinois is $20 million, and many smaller operators are not willing to pay that. Illinois is an attractive sports betting market to many, though, as it has become the second-largest in the United States.
This is a market that is absolutely dominated by DraftKings and FanDuel, though, and the other five online sportsbooks haven't been able to have a ton of luck.
Hard Rock Coming to Illinois
Betway wasn't the only operator to receive a sports betting license, but it is the only one doing it the most expensive way. The IGB also announced that Hard Rock has received a sports betting license to offer both in-person and online sports wagering.
The Hard Rock Casino Rockford is the reason that the Hard Rock Bet will be able to launch in Illinois, although it's unclear when that will take place. Hard Rock received a Management Servers Provider license, but there is still work to be done before it gets a Master Sports Wagering license.
Hard Rock Bet is a proven name in the sports betting industry, and it's one that has been looking to launch in other states. More information is expected to come from Hard Rock after this announcement, including a projected launch date.
Circa Sports Still Coming
Illinois has not had another online sports betting operator launch since March 2022, but that is going to change in either August or September. Circa Sports has already been approved to offer online sports betting, and that company is working behind the scenes to prepare for a launch.
Full House Resorts received those licenses through the IGB, and Circa Sports is going to handle both online and retail wagering for that company. Circa Sports is a massive name in Las Vegas, and it should generate some excitement when it launches.