Sports News
New Jersey Senators Sponsor College Sports Betting Bill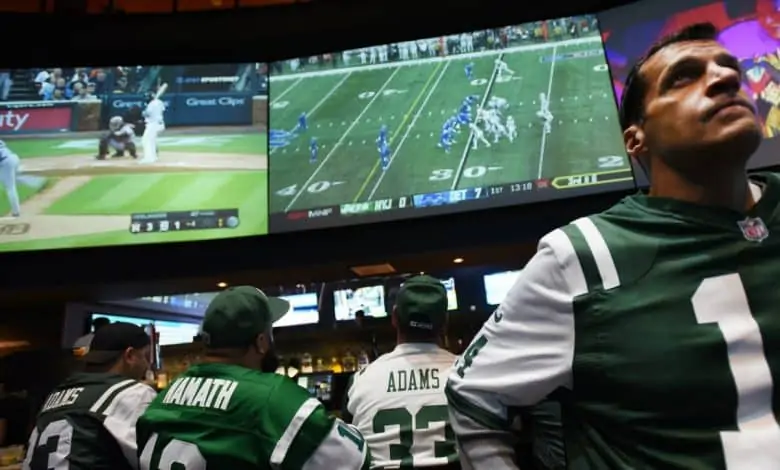 New Jersey has been leaps and bounds ahead of other states when it comes to legalized sports betting. The Garden State was the first state outside of Nevada to launch sports betting, and it continues to be the strongest sports betting market in the country.
New Jersey launched its sports betting industry in 2018, shortly after the historic Supreme Court ruling which overturned a national ban.  Casinos in Atlantic City as well as racetracks around the state, were the first locations in the state to offer sports betting.
From the beginning of sports betting in New Jersey, there has been one issue that doesn't sit with advocates. Residents can place bets on all professional and college teams around the country except for one caveat – wagering on New Jersey college teams is currently prohibited.
This is an issue that New Jersey lawmakers are trying to reverse. The decision to not allow sports betting on teams in the state dates all the way back to 2011. There was a ballot that voters decided on at that time, which resulted in New Jersey colleges becoming off limits to bettors.
Senators Trying To Amend Sports Betting Bill
A former state Senator is trying to make changes to the current sports betting law, which would allow New Jersey bettors to get action on college teams. The new measure is called 'a concurrent resolution.'
Raymond Lesniak, was a Democrat in office until 2018, just when sports betting launched in the state. The Rutgers University alum is still active in trying to modify the sports betting law.
Lesniak said, "Until the sports betting bill is in its proper form that would allow betting on college teams, it wouldn't be complete'. The former senator says he has to finish what he started, and is working with New Jersey lawmakers to fine tune the bill.
Lesniak revealed that when he was initially working on the bill back in 2018, the goal was getting sports betting launched. He felt that it needed to be up and running as fast as possible and due to restraints, there wasn't enough time to tackle the college team issue.
Lawmakers Are Hopeful For An Amendment
Lesniak, along with other lawmakers he's working with, believe that New Jersey players will be able to place bets on college teams by 2022, if not sooner. As soon as sports betting launched in the state, advocates were trying to get college wagering legalized.
Sports betting advocates tried unsuccessfully to allow Rutgers football, Seton Hall, Princeton, and other other Division 1 games to be offered in sportsbooks. It was struck down immediately by the New Jersey legislature. Many presiding lawmakers said allowing wagers wasn't a good look for the schools.
The latest amendment is by Senator Paul Sarlo, who represents the district where the Meadowlands Sports Complex is located. If the Sarlo bill passes, it will pave the way for sports bettors to place wagers on college teams. The bill is optimistic to be passed into law, as it enjoys bipartisan support.