We've come up with a list of players that sports bettors need to pay attention to when making their picks in the final weeks of the NFL season. If one of these guys goes down, it can really change the outcome of a game and the future prospects for a team.
NFL MVP candidates, or those exhibiting the potential, can be major difference-makers in the final quarter of the season and in the playoffs. There are quite a few 2016 NFL MVP guys who are poised to alter the equation when it comes to winning big games.
Latest NFL MVP Odds
Here are the latest MVP odds. Note, some of the players we like are not on this list. Of those below, we have included Elliot, Brady, Ryan, and Prescott. Others that we have chosen include running backs DeMarco Murray and David Johnson and receivers Mike Evans and Antonio Brown.
                  Player/Odds
Ezekiel Elliott +240
Derek Carr +350
Tom Brady +750
Matthew Stafford +750
Matt Ryan +1000
Russell Wilson +1000
Dak Prescott +1200
Aaron Rodgers +3300
Drew Brees +3300
Kirk Cousins +3300
Julio Jones +5000
Quarterbacks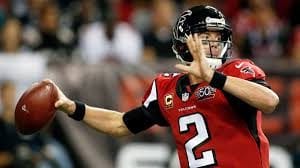 There are three quarterbacks who are having fairly exceptional seasons and whose achievements have had a major impact on their teams. We like Dak Prescott, Tom Brady, and Matt Ryan.
Dallas rookie Dak Prescott has solid stats, completing 67.9% of his passing and tossing 19 TDs. He's also rushed for five touchdowns. He's made very few mistakes, throwing just two interceptions. It also helps that he has not lost a NFL game yet, is calling signals for the top team in the league, and playing for the club with the longest winning streak.
Tom Brady makes our list despite the fact that he sat out the first four games of the season after being suspended by the NFL. When Brady did finally get to play, he proved to be focused, driven, and accurate. In eight games, he's completed 68.9% of his passes and thrown 19 touchdowns. He has tossed one pick. Brady is leading the team with the best record in the AFC.
Finally, there's Atlanta QB Matt Ryan. Many people doubted Ryan's abilities and drive as he came into this season. Many people felt that he had underperformed for the past few years. This season he's looking pretty good and the Falcons are 7-5 and tied for first in the NFC South with Tampa Bay. Although not a leading candidate for MVP, Ryan's stats are overall impressive. He's got a completion rate of 68.6% and thus far the Atlanta QB has thrown 27 touchdown passes and seven picks.
Running Backs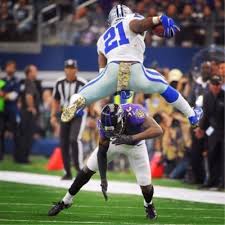 Another Dallas player and another rookie, Ezekiel Elliot, tops many people's lists for 2016 NFL MVP. Elliot is averaging 4.9 YPA and has 12 rushing touchdowns as well as one receiving score. In 12 games he's accumulated 1,285 yards. He's been an instant success.
For Tennessee, DeMarco Murray is performing well as both a running back and receiver. Although his primary role is running back, he has 45 receptions for 309 yards and three touchdowns. As a running back, Murray has 229 carries, 1,043 yards, and eight scores. He's averaging 4.6 YPA. Tennessee, a 6-6 team, is in a three-way tie in the AFC South with Houston and Indianapolis. If he can help to generate some wins in this last part of the season, his stock may rise for 2016 NFL MVP.
Some are touting Arizona RB David Johnson for MVP. Like Murray, he's both a fine runner and able receiver. In 228 carries, he's gained 1,005 yards and made 11 TD runs. He's averaging 4.4 YPA. His receiving stats are equally impressive, as he's averaging 11.0 YPC and has made 64 receptions for 704 yards. Johnson has four rushing scores. His big problem is Arizona's record, which is 5-6-1.
Receivers
It's interesting to note that our 2016 NFL MVP receiver candidates are not the top leaders in yards. If that were the case, then Julio Jones (Atlanta) and T.Y. Hilton (Indianapolis) would make our list. We like two receivers for MVP, Mike Evans of Tampa Bay and Antonio Brown of Pittsburgh. Both of these guys are major contributors.
Evans has 76 catches for 1,058 yards and 10 TDs. He's averaging 13.9 YPC. He's a sure-handed player with quickness and drive. Brown, who is an amazing athlete, can break a game wide open with one great catch and then another. He's made 88 receptions for 1,052 yards and 11 TDs. He's averaging 12.0 YPC. Both Tampa Bay and Pittsburgh are in the playoff hunt and these guys have certainly been an important part of each team's success.
Final Word: 2016 NFL MVP
Many feel that the favorite at this point is Elliot. But there's a lot of football to go and the 2016 NFL MVP won't be chosen for some time. As a dark horse, we like David Johnson of Arizona, and, as a true spoiler, we like Antonio Brown. Time will tell on this one.
As far as influencing the outcome of a game, all of the players we have looked at in this article have the power to do so. They have the potential to be major forces in the final weeks of this 2016 NFL season.