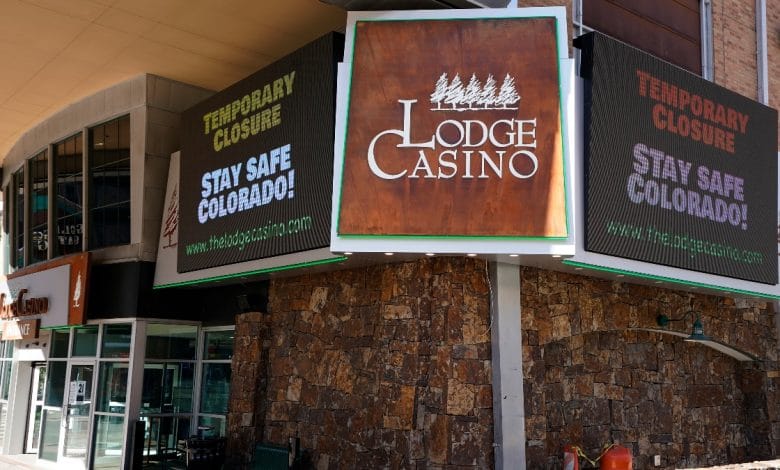 The sportsbook SuperBook, a long-time extremely popular sports betting parlor in Sin City, is heading to Colorado. Superbook has consistently been ranked as one of the most popular sports betting parlors in the world.
The company hired Colorado native Jay Kornegay to oversee the transition into the historic mining town of Black Hawk, Colo. Black Hawk is 50 miles from Denver and is now a robust gaming town in the Rockies.
A Colorado initiative in 1991 was voted in by Colorado voters allowing former mining towns to have casinos and revive those economies. Kornegay, a graduate of Colorado State University in Fort Collins, Colo., has been located in Vegas for the last two decades. He is currently the Vice President of Race & Sports Operations at Westgate Resorts in Nevada.
The SuperBook will be at the Lodge Casino in Black Hawk once casinos are opened up, and sports resume. This is a huge coup for both companies and has Black Hawk buzzing with excitement.
Kornegay Excited To Relocate To Home State Of Colorado
The company said that Kornegay was a natural choice, as he has been with SuperBook at the Westgate Casino for the last 16 years. The company said they prefer to promote from within to award team members that have long relationships with the company.
Kornegay told the Denver Channel 9 News that he was so tickled that SuperBook thought of him for this opportunity. "I have a lot of family all over the state, and I'm proud of my state. It will give me the blessed opportunity to spend time with many of my family members too."
The Superbook that operates out of the Westgate Casino in Las Vegas is the largest sports betting parlors of its type, with over 30,000 square feet of floor space. The Westgate Casino also has the largest indoor video screen, which is 240 feet by 20 feet.
Jacobs Entertainment in Golden, Colo., formed a partnership with Superbook to facilitate the transition in the Lodge Casino in Black Hawk. The team at the Lodge are very excited to have Kornegay heading up the transition.
Ready For A Colorado Native
Operations Manager of the Lodge in Black Hawk, JJ Garcia, said, "It's a huge bonus having someone like Jay Kornegay, a die-hard Denver Bronco fan on our team. He grew up in Denver, and he understands the unique area and landscape of Black Hawk and other areas in Colorado."
Kornegay added, "We believe the Lodge is a perfect fit for our initial expansion opportunities outside of Las Vegas."
According to a press release, Superbook and the Lodge will offer on-site sports betting and sports betting online within the state of Colorado. Kornegay has already relocated to Denver.
The proposed launch date of sports betting in the state was originally set at May 1, with a huge rollout attended by Colorado sports figures past and present. However, now they may push that date back a little until the pandemic threat is over and sports resumes.