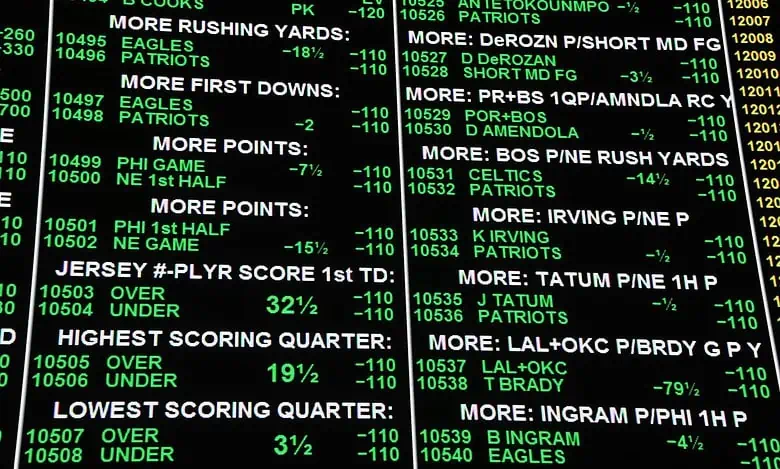 The sports betting industry could be changing in a big way soon as ESPN BET will emerge as a leader in the industry once it goes live. While an official launch date has not yet been named, all signs point to that launch in mid-November.
This launch is only made possible after Penn Entertainment and ESPN were able to agree on a 10-year deal that was worth $2 billion. A source from ESPN has provided details of the mid-November launch, which will be around Week 10 or 11 of the NFL season.
Penn CEO Jay Snowden announced that the launch would certainly take place before Thanksgiving, but there is a desire to get it up and running as quickly as possible. The NFL is the most popular betting market in the United States, and college football provides some solid betting options as well.
Many in the industry have predicted that ESPN would eventually get into the sports betting industry, but it's a bit shocking to see that coming from Penn. ESPN was at one time in talks with DraftKings, and that is a company that is one of the leaders in this industry.
New Logo Revealed
Since Penn is already in the sports betting industry through the Barstool Sportsbook app, it should be a relatively smooth launch. While that might be the case, these two companies still have some behind-the-scenes work that must be done.
One big task was crossed off the list earlier this week as the official ESPN BET logo was unveiled. The same recognizable "ESPN" font will be seen on the logo, except it is going to be white instead of red. "BET" will be visible in mint green, and that is a color that isn't used across any of the other ESPN platforms.
There will also be a secondary logo that is used at different times, and that visual has a letter "E" inside of a big letter "B." It is expected that this new app will become an instant leader in the industry, and those two logos are going to be easily recognizable by sports bettors.
ESPN BET is going to be immediately available in many of the states that currently offer the Barstool Sportsbook, but that isn't going to be the case everywhere.
Work to do In Massachusetts
Massachusetts is one state in which ESPN and Penn will be looking to launch, but that's not a guarantee at this time. The Massachusetts Gaming Commission is not going to let the license transfer over, and there will likely be a dead period between the Barstool Sportsbook and the launch of ESPN BET.
The MGC has requested a detailed explanation of the partnership between the companies, and Penn has yet to provide that information. That could eventually keep ESPN BET out of the state altogether, but that's not likely.
Connecticut and New York are two states in which Penn might have to work to gain a license, and those are two markets that are big targets.