Sports Betting Industry News
Sports News
West Virginia and Michigan see Sports Betting Levels Lower for July
States have started to release the handle and revenue amounts for last month, and West Virginia and Michigan both saw significant drops.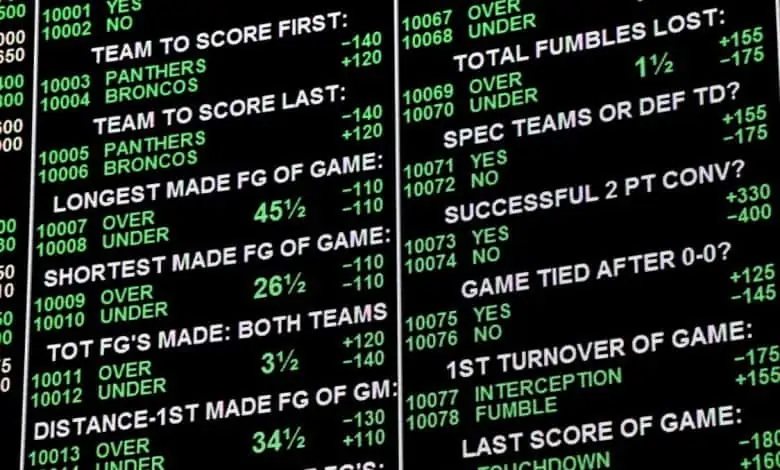 The month of July is typically one of the slowest months when it comes to the sports betting industry in the US. States have started to release the handle and revenue amounts for last month, and West Virginia and Michigan both saw significant drops.
July doesn't provide much in the way of betting markets for sportsbooks as Major League Baseball is typically the only professional sport that is in action. The NBA and the Tokyo Olympics both provided some betting opportunities in July, but it wasn't enough to help boost the numbers.
The total sports betting handle in West Virginia for July was just $21.2 million, and the total revenue was $2.29 million. Both of these totals were a decrease of more than 28 percent from what was reported in June.
Michigan saw a 20.5% decrease in the total sports betting handle month-over-month as the final figure came out to $206.2 million. The gross revenue in Michigan came in at $18.2 million, which was a decrease of exactly 25 percent.
West Virginia was one of the first states to offer sports betting after it became legal in the United States, but that state has seen very limited growth. Michigan just legalized online sports betting this year, and it was one of the fastest-growing markets through June.
Year-Over-Year Increase in West Virginia
Even though the total handle was down in West Virginia from the month of June, there was still significant growth year-over-year. These numbers are skewed a bit as July 2021 was still a time that was marked by cancellations and suspended action due to the COVID-19 pandemic.
There was an increase of more than 34% in the total sports betting handle year-over-year. Mobile sports betting has also seen a pretty significant increase in West Virginia over the past 12 months, and adding new operators has helped.
Fortunately for the state of West Virginia, online casino gaming saw a significant boost in revenue month-over-month. The iGaming revenue was up over $5 million for the month of July, and this could be a sign of big things to come for the state.
Online Handle Lets Down Michigan Market
Michigan actually launched sports betting all the way back in March 2020, but it came just days before the complete shutdown of live sporting events in the United States. That kept the state from really seeing much betting action at all, especially since online betting was not an option.
That all changed in January with the launch of online sports betting, and this state went over the $200 million mark in total online handle in the first full month. July was actually the first month that didn't see online handle get to that total, and that was a big reason for the overall drop.
The mobile sports betting handle for Michigan fell by 20 percent last month, and it was down to just $187.9 million. BetMGM, DraftKings, and FanDuel continued to put up solid numbers in Michigan, but the smaller operators fell short.