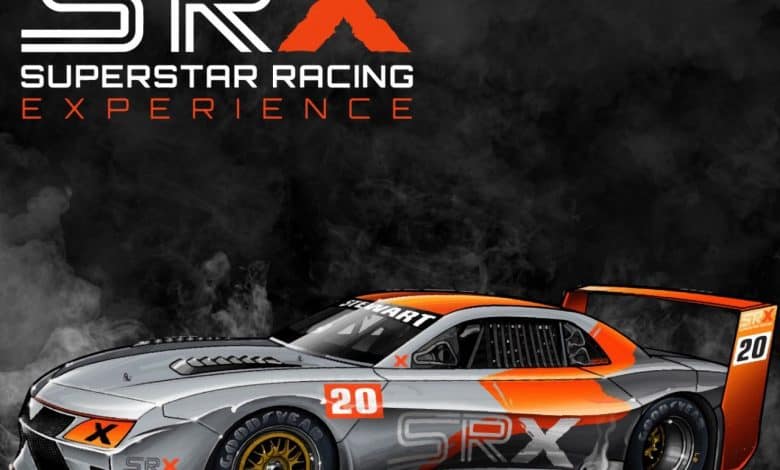 Tony Stewart is one of the best NASCAR drivers of all time. In 2020, he was inducted into the NASCAR Hall of Fame. After Tony Stewart finished racing in NASCAR, he founded the Superstar Racing Experience. The Superstar Racing Experience is an upcoming stock car series with shorter races and tracks.
Tony Stewart's Superstar Racing Experience recently partnered with Genius Sports Group to launch SRX's first betting platform.
Background of the Superstar Racing Experience (SRX)
The Superstar Racing Experience was founded by Tony Stewart and Ray Evernham. Evernham was Jeff Gordon's crew chief for the majority of his career. The announcement of SRX took place on July 13th, 2020, with a planned debut for 2021. SRX will be a six-race series that is scheduled to begin on June 12th, 2021.
The home track for the series will be Stafford Motor Speedway in Stafford Springs, Connecticut. Stewart will compete in his own series along with some of the biggest names in racing like Bill Elliott, Tony Kanaan, Paul Tracy, Bobby Labonte, Willy T. Ribbs, Mark Webber, Ernie Francis Jr., and Helio Castroneves.
The appeal of SRX will be smaller fields and tracks in an effort to grow racing viewership.
Partnership with Genius Sports Group
On Monday of this week, SRX and Genius Sports Group formed a partnership to provide a distinct SRX Sportsbook. The goal of the partnership is to provide unique racing bets that have not been utilized in the past for motorsports.
Genius Sports will use the official SRX data feed to provide a live betting experience during races. Live betting was emphasized by the two sides when the partnership was announced this past Monday.
Genius Sports Group is based out of the UK and is also a partner of the NBA and the English Premier League. Genius Sports has been making massive strides as of late. In October of 2020, the company announced that they were going public with dMY Technology Acquisition II in a $1.5 billion deal.
Genius Sports Group could not be more excited about the partnership with SRX. SRX is expected to be more appealing to the general public than traditional motorsports in the long run. Genius Sports' goal is to help grow enthusiasm around the sports of stock car racing through enhanced betting technology and massive SRX betting markets.
Genius Sports and FanDuel Partnership
Genius Sports was in the news last week for a marketing partnership with FanDuel. Genius and FanDuel announced that they were teaming up in order to bring new customers to the betting market and increase engagement from active bettors.
The two companies will try to expand their presence through a wide variety of marketing tactics. Commercial campaigns will be coming to television channels and video platforms throughout the United States.
FanDuel recently launched in two more states. The platform has become one of the biggest books in the United States, along with DraftKings Sportsbook. FanDuel became available in Virginia on January 21st and in Michigan on January 22nd. FanDuel is now live in nine states.
Genius' partnership with FanDuel will definitely help SRX become a popular betting option throughout the United States.