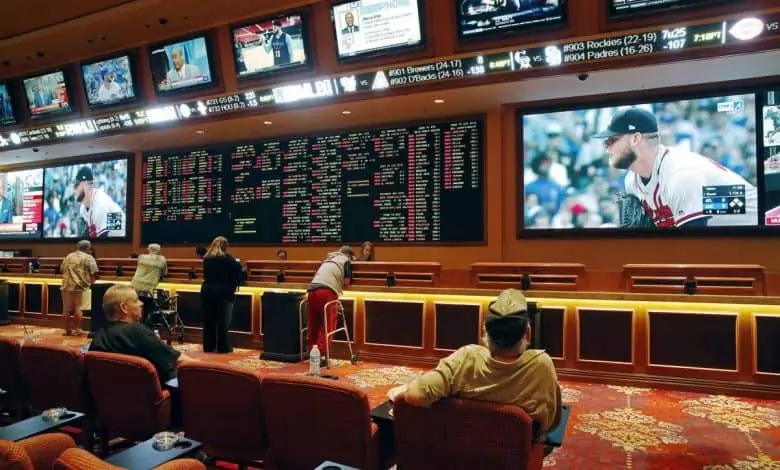 Indiana Finishes Fourth Year of Sports Betting
Sports betting officially launched in the state of Indiana back on September 1, 2019, which means that the four-year anniversary has been celebrated. It's been four years of mixed results for the Indiana sports betting market, but it has consistently been right around the top ten.
When taking a look at the overall numbers for the first four years of sports betting in the Hoosier State, they are actually much better than what was initially predicted. Total sports betting fell just shy of $13 billion in four years, and more than $1.1 billion in revenue was posted.
Sportsbooks in Indiana won close to 8.5% of the wagers during the first four years, and that's just slightly better than the national average. Indiana was once the clear leader in the Midwest, but it is now facing a ton of competition from both Illinois and Ohio.
Numbers Up in August
Not only did the Indiana Gaming Commission announce the four-year sports betting totals in this report, but it also pointed out what went on in the market during the month of August. There was actually a solid bump in the numbers for the month of August and that hasn't been seen in all of the other states that have announced these numbers.
The total sports betting handle for the month of August came in at $238 million, and that represented a 17% increase from July. Total sports revenue in the state of Indiana in August came in at $23.5 million, which led to a tax revenue of around $2.2 million.
This should be the last month of the year in Indiana with numbers that low as football is going to bring plenty of action in September and beyond. Indiana is also a state that sees a ton of action on basketball games, and those will start to pick back up later in the year as well.
While sports betting in Indiana has started to bounce back, the same can't be said for the casino industry. Revenue from the casino industry has gone down for six straight months, and that is something that is extremely unusual when looking at other states in the country.
Clear Leaders in Indiana
Indiana continues to be a state with plenty of sports betting options for bettors, even if there have been some operators that have left the state. While this competition has been good for bettors, there are two operators that continue to stand out above the rest.
DraftKings posted a total sports betting handle of $94 million in August, and it was the third straight month that it was on top in this category. This operator also claimed 42% of the online market share, and it hasn't been at that level since February 2021.
FanDuel Sportsbook was in second place in Indiana yet again, and it posted a total handle of $70.8 million for the month. There continues to be a massive gap between the two top options and other operators, but that's a trend that can be found anywhere.