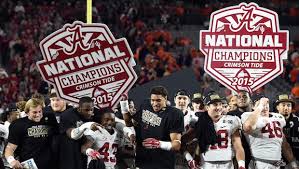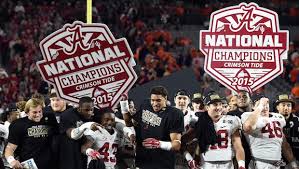 It is the first week of the college football season, which has a regular season that runs into Thanksgiving, and a conference playoff session that usually goes into the first week of December. Then bowl season starts December 17, 2016 through to the final championship matchup January 9, 2017. The thing about college football is that every simple week is an impact week. This week is especially big for six nationally ranked college football teams, as there are three games where both teams are in the top 20.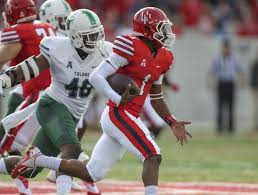 When teams that are expected to win end up losing, that's bad for them. When teams that are expected to win by a huge number of points barely squeak out a victory, that's also bad for them. If a team that was supposed to lose, wins, that's great for them, and if that team that was supposed to be annihilated barely loses, sometimes people look at them as if they actually did win. College football is not only about results, but also about expectations and perceptions.
Who's number one, two, three, etc. has to do with more than just the Ws and Ls. Although, it is safe to say that those wins and losses are certainly important too.
Two High Impact Games- Ranked Teams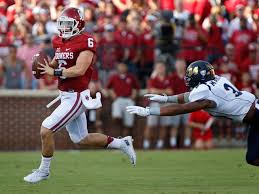 There are three contests this week where two nationally ranked college football teams meet. The first big game will be played on Saturday, September 3 at noon. The Houston Cougars (15th) go up against the Oklahoma Sooners (3rd). Houston started at +10 and they are now at +12.5. If the Cougars win, they become instant contenders in the race for the championship, if the Sooners struggle but win, there could be doubt about whether or not they belong in the top five. This is Houston's big chance; the game means less to the Sooners. That is, unless they lose. Then the game is huge.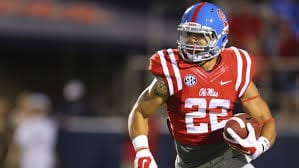 Ole Miss (11th) is at Florida State (4th) on Monday night September 6 at 8 p.m. The game will be played at Camping World Stadium. A win by Ole Miss says that the Rebels are for real, and that win would make their upcoming games against Alabama huge. FSU has a tough schedule and this is just the start of it. They have to win convincingly here and establish themselves as a real power before they meet teams like Clemson, Louisville, Miami, and UNC. Florida started as favorites by -5.5 and they are now at -4.0.
No 20 and No 1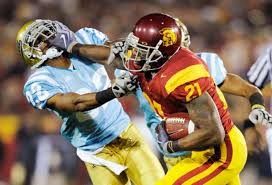 USC (20th) visits Alabama (1st) for any 8 p.m. game on Saturday. Obviously, a win by the Trojans does two things. First, it puts them in the national spotlight and gives them a shot at landing a meaningful bowl game way down the road. For the Crimson Tide, who are favored by 11 points, a loss won't sink them, but it sure would put a few holes in their boat. At the same time, a respectable loss by USC won't hurt them very much. Interesting to note that both teams will have first-time starting quarterbacks. There's nothing like beginning your college career with some pressure on you.
Nationally Ranked College Football Teams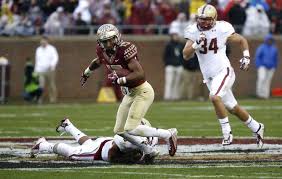 Each week the NCAA Football ranking will change, as teams move up, down, in, and out. Consistency not only wins games, but it also keeps teams in the Top-20. Watch the point spread over the next few days convering these nationally ranked college football teams to see what's trending. Ask yourself, is the spread changing due to some news or is it being altered because Vegas is trying to even out the betting? The former may certainly inform your wagering, while the latter should in not way make you shift gears.