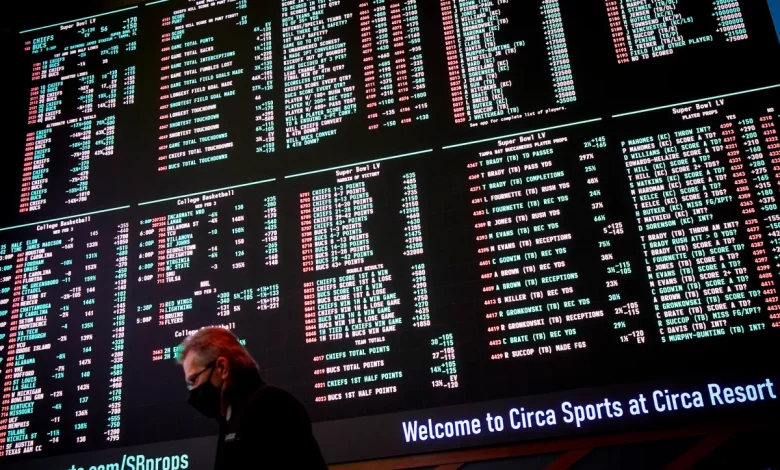 Sports bettors in the state of Illinois are going to be happy with a bill that was recently passed by both the Illinois House and Senate. Well, sports bettors are still likely wanting more from the bill, but a popular sports betting option will be available in retail form.
Senate Bill 0089 has passed both chambers in the Illinois state legislature, and it will extend the period that allows retail sportsbooks to accept bets on in-state college teams. The previous law was set to expire on July 1, but retail sportsbooks are not going to have to remove those wagering options.
If retail sportsbooks wish to offer betting on in-state college teams, the only wagers that are approved currently are Tier 1 wagers. Based on the Illinois sports betting law, those bets have to be made pre-game and only apply to moneyline, over/under, or bets on the total.
The Illinois Gaming Board reported that there was over $1.4 billion in wagers placed on collegiate sporting events, but only a small amount of that was on in-state college team.s Retail sportsbooks only account for about 5% of the total wagers that are placed every single month.
There was very little opposition to the bill this time around, as most lawmakers agreed that this law needed to be extended. There was initially some pushback from athletic directors at in-state colleges and universities, but Illinois needs the revenue that sports betting provides.
Governor JB Pritzker still has to sign this bill into law, but there is very little doubt that he will get that done soon. Illinois has emerged as a massive online sports betting market, and betting on in-state college sports will only increase those numbers.
Online Sportsbooks Still Shut Out
While extending the ability for retail sportsbooks to offer betting on in-state college teams is needed in the state of Illinois, this is not the bill that many people wanted to see. With online sports betting accounting for nearly 95% of all of the wagers in the state, many sports bettors will never get to see local teams offered by their top betting option.
House Bill 4041 is also currently on the table in Illinois, and it would remove the in-person requirement when wagering on in-state college teams. While this bill has started to gain some serious support, it doesn't seem likely to pass in 2023.
Circa Sportsbook Coming
The Illinois sports betting market is set to grow later this year as Circa Sportsbook has been approved for a sports betting license by the Illinois Gaming Board. Circa Sportsbook is only live in a handful of states, but it should fit in well with the growing and thriving Illinois sports betting market.
Illinois has not had a new online sports betting launch in the state since March 2022, and sports bettors will benefit from a new option. Circa Sportsbook is also expected to offer retail sports betting, but the main focus will be online.