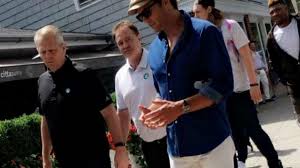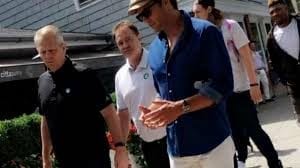 Is Al Horford Boston bound? Horford is a major talent and one of the most important in the 2016 NBA free agency melee. It's true, the Celtics have Horford. The deal is done. It's a major contract worth $113 million over four years. By grabbing center Al Horford, Boston became a big winner in the battle for quality free agents. This past season, Boston was competitive, but needed some major upgrades and Horford is certainly that.
The Drama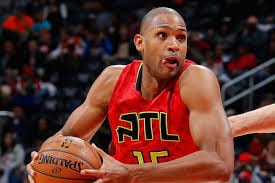 Horford had considered resigning with the Atlanta Hawks and he was said to be interested in possibly going to the Washington Wizards. Atlanta offered him a five-year deal worth $136 million. Instead of going that route, the superstar opted for the max that he could get over four years, which Boston offered him. With Al Horford Boston bound, the Hawks will need to fill a major gap. Perhaps if Atlanta had offered him the five-year maximum contract, which would have paid him $153 million, he might have stayed.
Prior to signing with Boston, Horford, who last season sunk 51% of his field goals and averaged 15.2 PPG, was also being courted by the Oklahoma City Thunder. Kevin Durant, who is a huge player in the free agent market, was trying to convince Horford, a nine-year NBA vet, to sign with Oklahoma. Horford was concerned that neither Durant nor Russell Westbrook would stay with the Thunder for very long.
Kevin Durant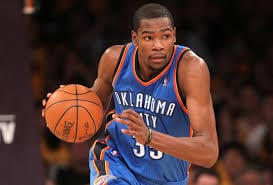 Now here's a very in interesting development in the Al Horford Boston Celtics free agency drama, Kevin Durant is being actively pursued by Danny Ainge and the Celtics. In fact, as this is being written, he's in a meeting with team reps. We know that Durant was in the vicinity when Horford inked his deal with The Green.
Note, Durant is the biggest free agent on the market. He's unrestricted for the first time in his career. Durant is a former MVP small forward who last season hit 51% of his field goals and averaged 28.2 PPG. If the Celtics can sign him too look for changes in NBA futures odds. How big is this Durant thing? The Celtics have brought in Pats' superstar Tom Brady to make a pitch for the Boston.
Also helping to recruit were GM Danny Ainge, coach Brad Stevens, and players Isaiah Thomas and Jae Crowder, Plus co-owner Steve Pagliuca and players Marcus Smart and Kelly Olynyk met with Durant. The meetings occurred in Boston. Brady met with Durant in Boston and then the NBA small forward flew back to the Hamptons with the NFL superstar QB.
Boston Red Sox slugger and future Hall of Famer David Ortiz got into the act by tweeting to Durant. Ortiz sent the following message out over Twitter:
"David Ortiz ✔ @davidortiz
Yo @KDTrey5 sorry I couldn't make the meeting today but Brady will tell u they don't call Boston the City of Champions for nothing
6:43 PM – 2 Jul 2016"
But the Celtics have a lot of competition when it comes to Durant. It's been reported that Durant was "blown away" by the LA Clippers presentation. The good news for Boston is that they have enough room in the salary cap to pay two max contracts. Horford is one and Durant could be the other.
Kevin Durant & Al Horford Boston Championship?
If the Celtics land both Durant and Horford, they could be supremely positioned to make a run at the NBA Championship in 2016-17. The duo would make the Boston frontcourt an impressive force. But, at this point by securing Al Horford Boston is only halfway there.