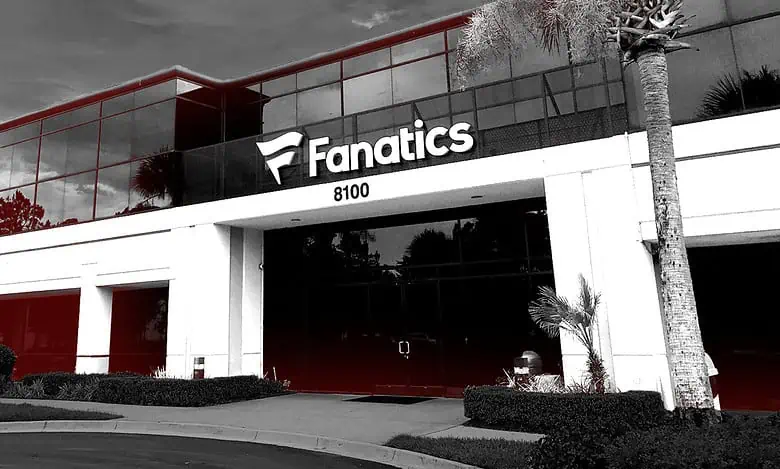 Fanatics Being Aggressive Ahead of NFL Season
It's been a big year for Fanatics as it was the big winner of a bidding war a few months ago with DraftKings. Fanatics won the rights to purchase the U.S. assets of PointsBet Sportsbook, and new market access was one of the reasons the move was made.
Entering 2023, Fanatics had a very small footprint in the United States, and it was also struggling to gain any market share. Things are starting to change for the better since the purchase of PointsBet, and customers in many more states are going to start to see Fanatics come available.
While it is likely going to take Fanatics some time before it becomes a leader in this industry, the operator is clearly heading in the right direction.
Fanatics Just Keeps Adding Markets
The growth has been rapid for Fanatics over the last few weeks, and it's now been confirmed that the operator will be live in 11 different states ahead of the NFL season. While this is still a massive amount of growth for Fanatics, the initial goal after the purchase of PointsBet was to be live in 15-20 states.
Heading into the month of September, customers are only able to access Fanatics in Maryland, Massachusetts, Ohio, and Tennessee. Those are some pretty big markets in terms of sports betting numbers, but Fanatics will soon pick up even bigger markets.
By the time the first NFL game is played on September 7, Fanatics will have rebranded the old PointsBet Sportsbook in Colorado, Iowa, Kansas, New Jersey, Pennsylvania, Virginia, and West Virginia. Since Fanatics has already had a beta test in the four states, the rebrand is expected to go off without a hitch.
Another nice feature of this rebrand is that it will have no impact on current customers as their accounts will remain active. There will be some new bonuses and promotions available with this rebrand, and customers should be able to cash in just as the NFL season is starting.
While Fanatics will be picking up millions of new potential customers, it is not concerned with gaining market share initially. It will instead focus on providing a terrific customer experience and it believes that it will lead to more money.
Other States Coming Soon
The New York State Gaming Commission has announced that PointsBet will remain in the state for a few more weeks as the rebrand won't take place. That should happen before the end of 2023 though, and it won't be the only one.
Three other states are soon going to see this rebrand, and those states are Illinois, Indiana, and Wyoming. While the change isn't going to come before the start of NFL football, it will impact the market at some point this season.
Every state with legal sports betting has different rules and processes in place for obtaining licenses, and that is where Fanatics is getting held up. The one nice thing for Fanatics is that the switch can be quick after a license is granted.