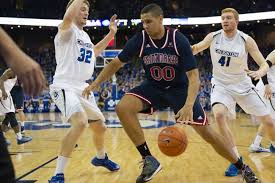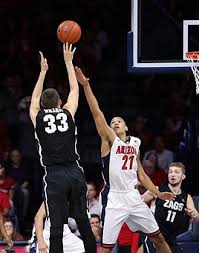 It was a very busy weekend in men's college basketball as both #1 Gonzaga and #2 Villanova met top conference opponents. The Zags took on #20 St. Mary's and Nova played #24 Xavier. At the same time, actually on the same day that the number one and two teams were tested, Saturday, the NCAA selection committee released top 16 seeds as of that day. We've got our take on that. Please note, this is not the actual top 16 seeds. The announcement of the actual teams is about a month away. Here's a look at the Gonzaga Bulldogs beating St. Mary's.
Gonzaga Bulldogs Beating St.Mary's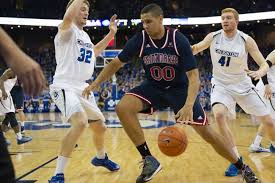 It was billed as the big test for the Bulldogs. They were matched up for the second time against St. Mary's. Along with being first and second in the West Coast Conference, both teams were nationally ranked with the Zags (25-0) being number one and the only undefeated team in men's college basketball. The Gaels (22-2) had just two losses and one was a conference loss, which was to Gonzaga.
In their first meeting, St. Mary's had kept it close for much of the game. But in the final 10 minutes, they ran into foul trouble and a rout occurred with the Bulldogs winning 79-56. This second game offered Gonzaga at -3.0. The game was closer than their first meeting but not that close as the top team in the nation won 74-64.
Is Gonzaga Real and Worthy?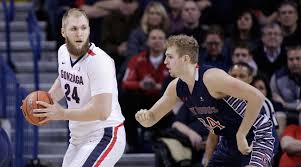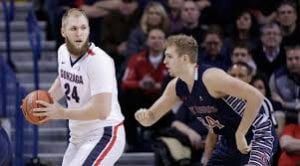 With the Gonzaga Bulldogs beating St. Mary's and a few weeks to go in the regular NCAA Men's Basketball schedule, Gonzaga has a chance to go into March Madness as the number one seed in the nation and undefeated. Still, the team has its detractors. Why are the Bulldogs not seen as being a legitimate number one team?
That has to do with the opposition they have faced. The West Coast Conference is not the most competitive collection of teams. Also, many critics note that Gonzaga's nonconference schedule was not very demanding. Besides national ranked conference opponent St. Mary's, the Bulldogs played two ranked teams, #21 Iowa State and #16 Arizona. They beat ISU 73-71 and Arizona 69-62.
Despite the weak schedule, the Zags look to be for real. However, it's doubtful their critics will be silenced unless Gonzaga at the very least makes it to the Final Four at the NCAA Tournament.
Final Two Weeks
In the meantime with four games and two weeks left to go in the regular season, Gonzaga looks like a good bet. They will play San Francisco (Feb. 16), Pacific (Feb. 18), BYU (Feb. 23), and San Diego (Feb.25). That's a very light schedule, which makes the Gonzaga Bulldogs beating St. Mary's this past weekend especially big.