Horse
Sports News
Santa Anita Horse Deaths Could Significantly Impact Racing Industry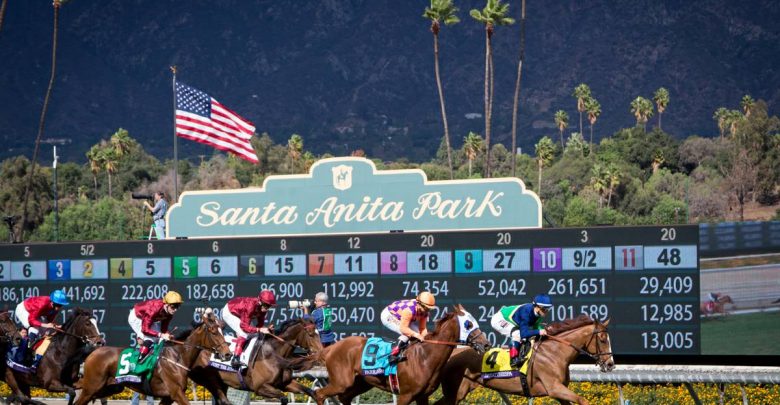 On Saturday, a 30th horse died since Dec. 26 at Santa Anita Park in Southern California. Unfortunately, it was also the fourth this month and the 20th over the last three and a half months.
Owners of American Currency, the latest horse to pass away at the track, banned Hall-of-Fame trainer Jerry Hollendorfer on Saturday after this latest incident. This was also the fourth horse to die under his watch since late December.
Investigation Started
Because of the excessive number of casualties, one of America's favorite sports to bet on is now in serious jeopardy of facing major changes. The Los Angeles County district attorney's office, California Gov. Gavin Newsom and Sen. Dianne Feinstein (Dem.) are now spearheading an investigation into what could be causing this horrific number of deaths to keep piling up.
The Stronach Group, which owns Santa Anita Park and six other racetracks in the U.S., blames corrupt trainers and owners for all of these deaths. Despite laying down tough drug and safety rules for the horses here in America, there's obviously nothing that has worked yet.
"Individuals who do not embrace the new rules and safety measures that put horse and rider safety above all else will have no place at any Stronach Group racetrack," according to the company's statement. "We regret that Mr. Hollendorfer's record in recent months at both Santa Anita and Golden Gate Fields has become increasingly challenging and does not match the level of safety and accountability we demand."
Tougher Restrictions
This month, regulators from California said a team of medical and racing officials would put horses through tougher restrictions in order to race. Even with these newer guidelines, it's possible that anomalous weather conditions and fatigue were among the main factors.
There were 10 horses that died per week on average at U.S. racetracks in 2018, according to the Jockey Club's Equine Injury Database. That's two and a half times as many as the rest of the world combined.
Each side – horse breeders/owners and racetrack owners – has their hands up in the air.
On one hand, horse breeders/owners support a federal bill to create a national standard from drug testing and medications in thoroughbreds to be overseen by the United States Anti-Doping Agency. On the other hand, the associations representing horse trainers and racetrack owners claim that these changes are too expensive and invasive.
Previous Problem
New York had a similar spike in fatalities from Nov. 30, 2011, to March 18, 2012, where 21 horses died over that time frame. A task force was formed by the state, as they examined the sport's culture up and down. A 100-page document of findings came of it, and since then, the number of horse deaths plummeted from 2.19 to 1.20 for every 1,000 races.
Jerry Bailey, a Hall-of-Fame jockey, was a part of that New York task force and offered an interesting sentiment for the rest of the horse racing industry to consider.
"We need a commissioner," he said. "Other sports have increased attendance, revenue, and the bottom line. And that's because the entire group has to collectively do what's good for the group. Racing hasn't done that."