Sports News
Report: 47% of 2020 Sporting Events Have Been Canceled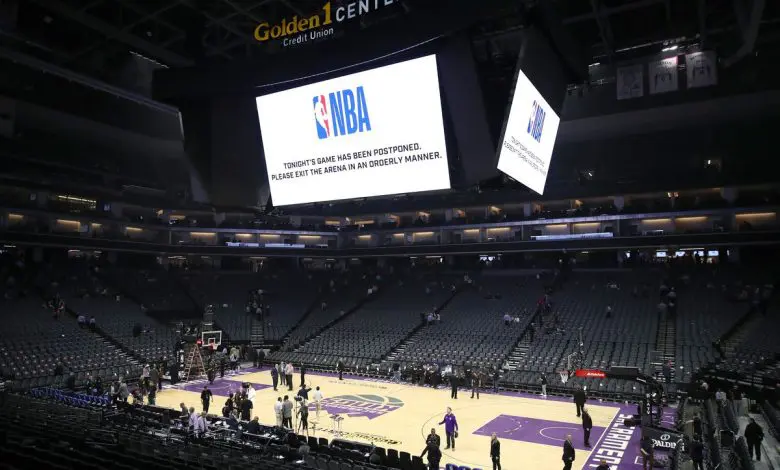 At the beginning of the year, 48,803 ticketed events for professional or competitive sports with a projected attendance of at least 5,000 were scheduled. According to sports marketing agency Two Circles, only 26,424 of those events will be held by the end of 2020 if there are no further cancelations.
Although the coronavirus pandemic began being felt in the form of the postponement of major sports starting in March, it's already wiped 47% of the sports schedule off the map. Many expect that number to increase as the virus spreads.
Now, the entire sports industry is facing financial challenges like it never has before.
Global Sports Industry Has Lost $61.6 Billion
The sports industry currently finds itself in unfamiliar territory through its susceptibility to the financial hardships brought on by the coronavirus pandemic. "Compared to most other industries, in recent times of economic adversity sports has proven to be recession-resilient," said Two Circles CEO Gareth Balch.
That's not the case this time.
In 2019, the global sports industry generated $129 billion in revenue. At the start of 2020, an industry growth of 4.9% year-on-year was expected, but the current disruption is being felt far and wide.
At this stage, only $73.7 billion in revenue is expected to be generated this year, which is $61.6 billion less than the original projections. Again, those numbers could get even worse if major sports leagues are forced to cancel more events.
However, Balch is optimistic. "While live sports is halted, every corner of the sports industry will continue to feel this significant financial pain, but we are certain that it returns, whether that's behind-closed-doors or with full houses, sports' economy will thrive once again," he said.
Sports Aiming To Return As Early As May
While sports in the United States will be hard-pressed to return next month — UFC currently has a May 9 event scheduled, and MLB is mulling a plan for a late-May start — major sports leagues around the world could lead the way sooner rather than later.
As coronavirus cases continue to drop in countries like South Korea and Australia, a May comeback is much more likely. However, any sporting events being held would very likely be conducted without fans in attendance.
Germany's top soccer league, Bundesliga, hopes to resume play without fans starting next month, according to league officials. However, that plan has been met with public resistance from fan groups.
Because Germany extended its ban on public events through August, the rest of the 2019-20 Bundesliga season would be played without fans in attendance if the league resumes.
That is likely to be the reality for the majority of sports leagues around the world.
In the United States, many are preparing for the possibility of the start of football season without fans. That would be much more difficult for college football than professional football.
While college football counts on ticket sales for approximately 75% of its overall revenue, ticket sales account for about 15% of the NFL's revenue.
Last week, Dr. Anthony Fauci, the United States' leading infectious disease expert, said that the only way we'd see a return to sports this summer is without fans and by having players stay in hotels.
As sports leagues attempt to react to restrictions, much of the industry's fate relies on the overall response to the coronavirus pandemic.