Football
Sports News
Week 3 College Football Coaches Poll Revealing
OSU, Auburn and Stanford Fall While 'Bama Still #1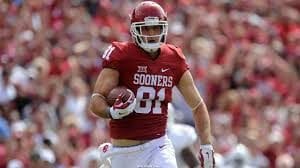 The 2017 Week Three College Football Coaches Poll shows something quite interesting. That is that Alabama's hold on the number one ranking is tenuous. About four votes separate the Crimson Tide from the second-ranked Clemson Tigers and the third-ranked Oklahoma Sooners. In the AP Top 25 Poll, which has the Sooners ranked second and the Tigers third, about three votes separate first and second and six votes separate first and third. Might the Alabama be knocked from first place in the near future?
Putting Early Rankings In Perspective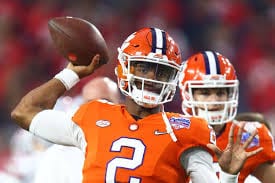 Interesting to note that in some ways early ranking can be very deceptive. That's because in the first three to four weeks just about every team is playing a team outside of its conference. That means that many of the top ranked clubs are taking on teams from weaker conferences, and often it's one of the weaker teams in that weaker conference. The mismatch usually results in a victory for the more elevated team.
Examples from last week include #1 Alabama beating Fresno State 41-10, #8 Michigan taking down Cincinnati 36-41, and #9 Wisconsin getting past Florida Atlantic 31-14. Note that Wisconsin struggled more than expected versus Florida Atlantic and they dropped from eighth to 12th.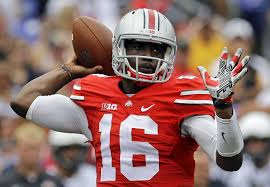 There were also two games last week that featured a highly ranked team going up against another highly ranked team. #3 Clemson played and beat #13 Auburn 14-6; #5 Oklahoma took down #2 Ohio State 31-16; and #6 USC was victorious over #14 Stanford 42-24. Clemson is now #2. Oklahoma #4, and USC stayed at #4. On the other hand, Auburn is now #17, OSU is #9, and Stanford is #19. The Buckeyes were really hurt by their loss and to a large degree because they were favored.
2017 Week Three College Football Coaches Poll: Final Word
Of course, anytime an unranked team beats a ranked team, the ranked club stands to lose position in the 2017 Week Three College Football Coaches Poll. Additionally, if both teams are in the top 25 and the higher ranked team loses, that team's position will be diminished, while the other team will be elevated. Also, it can hurt a higher ranked team if they win but in doing so struggle more than projected. In any case, these ranking mean very little to nothing when it comes to choosing teams for the four playoff spots, as those choices are made by an entirely different committee. When making your picks always remember that these ranking are fleeting and subjective.