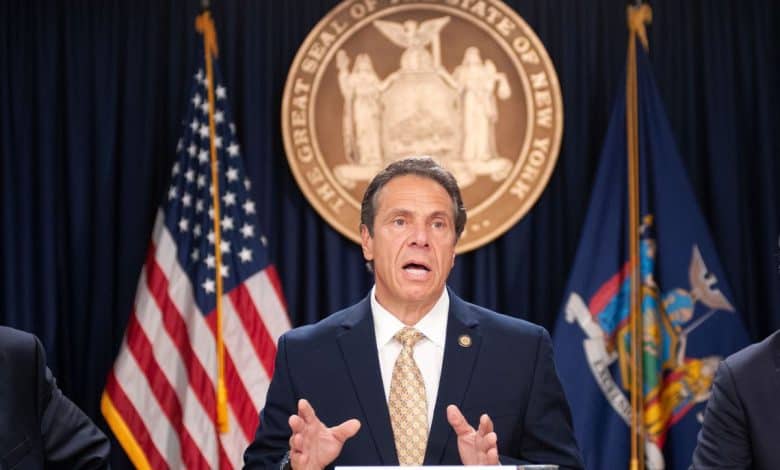 After refusing to budge on legalizing sports betting in New York, Governor Cuomo is now coming around. But some of Cuomo's detractors say it's not quite the time to throw a party yet.
After Cuomo said he was entirely on board with sports betting, he issued an unexpected caveat. Cuomo indicated that he wants sports betting to be facilitated through the New York Lottery Commission (NYLC).
Most states that have legalized sports betting have sportsbooks partner with casinos, but that s not what Cuomo has in mind. He wants the lottery to be the way forward for sports betting in the Empire State. Basically, for reasons only known to him, Cuomo wants the state to operate sports betting through only one operator.
This was the case in Washington D.C. when the nation's capital launched sports betting in May of 2019. It has struggled to be competitive in an exploding industry, rarely turning in huge revenues.
Hard for Competitive Prices with Only One Sportsbook
One of the chief complaints about only having one sports betting platform is the lack of choices that players have. There tends to be less innovation without competitors, and the industry as a whole suffers.
Before the ink could even dry on Cuomo's latest proposal, some legal challenges are starting to surface. Daniel Wallach, a gaming lawyer in New York said, only having one sportsbook in the state is not on par with the constitution.
Wallach did praise the governor for trying to come up with some revenue streams for the state. Wallach was firm in his stance via Twitter that having only one sportsbook is not legal, and it will never work.
Sportsbooks themselves have said they prefer to form lucrative partnerships with casinos and professional sports teams. According to feedback from customers, that is their preference too, having a variety of choices.
The CEO of FanDuel, Matt King, also weighed in on Cuomo's latest stand on sports betting. King said, "We are encouraged by Governor Cuomo's most recent statements about sports betting in New York. We are keenly interested in reviewing the details of the proposal and look forward to legislation that creates a competitive mobile marketplace."
FanDuel CEO Says Competition is the Only Way to Go
Matt King and other sports betting industry leaders want to have footprints in New York, but they think doing it wrong equals the same results as not having sports betting at all.
King said, "We have seen in other states that a model with competition among experienced operators is critical to maximizing state tax receipts and consumer choice. We look forward to working with the New York Administration and the New York State Legislature to bring mobile sports betting to the residents of our home state in the manner in which we all win."
New York's neighbor New Jersey has had the top sports betting operation in the country for the last several months. Cuomo knows that the New Jersey market has many players that reside in New York.
Cuomo knows the state is in dire need of a money-making stream. Experts say he will probably allow sports betting very soon.