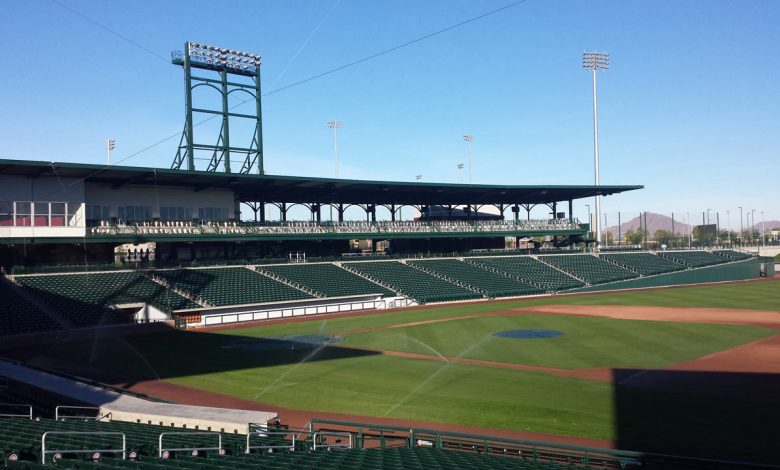 While fans are starting to lose patience, Major League Baseball and the Players Association continue to try to come to an agreement that works for both parties for a 2020 season. After leaving the negotiating table last week, it appears that the two sides are back to at least discussing what a season could look like.
With that in mind, let's take a look at the most recent proposal for a season as well as other news from around the league.
Owners, Players Still Not Seeing Eye To Eye
There were reports earlier in the week that a deal was in place between the league and the Players Association, but it appears that those reports were premature. After commissioner Rob Manfred and union leader Tony Clark met face-to-face this week to try to work through some of the impasse. While they seem to have moved closer to an agreement, there certainly is not one yet.
As part of the initial framework that was reported, the league was proposing a 60-game schedule. For the union's part, they have sent a counter-proposal back to the league calling for 70 games. While the 10 games might not seem like a lot, it would be a decent raise for the players given they would be playing on prorated contracts.
In addition to the extra 10 games, the union's proposal includes a universal designated hitter for both 2020 and 2021, forgiveness on the advance that was paid to players, and an agreement on a 16-team expanded playoffs for both this season and next.
That last one is important, as playoffs have shown to be especially profitable for owners, so the more teams, the more games played. Again, it does appear that they are making some progress, and the two sides seem close enough that a compromise will likely come together eventually, but it is worth noting that these two sides are frustrated with each other.
Whenever you have two sides that are growing tired of each other, you never know when things might blow up.
Not A Good Sign For Return To Play
Obviously, if the owners and players are unable to come to an agreement on a schedule and pay, this may be a moot point, but health concerns have also spiked back up again this in the world of baseball. On Friday, the Philadelphia Phillies confirmed that they have had eight people (five players and three staff) test positive for COVID-19 at their spring training site in Florida.
Additionally, the Phillies are waiting for the results of another 32 tests to see if it is even more widespread than that. While the contractual dispute is getting all of the headlines, it should be remembered that the biggest challenge to returning to play is the same thing that shut the league down in the first place: the coronavirus.
It appears they might not be the only ones, either. According to Jeff Passan of ESPN.com, the Toronto Blue Jays have also shut down their training site in Florida after a player was showing the symptoms of COVID-19.
This all comes as Florida has seen a massive spike in the number of positive coronavirus cases over the last several weeks. Needless to say, if we are going to get baseball back again this season, a contractual dispute still may be the least of our worries.