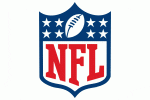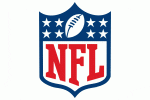 It is the first full week of NFL training camps and a lot is happening. Here's a review of some of the attention-catching stories that have been generated by those camps. The Seahawks, Browns, Cowboys, and Broncos are all on our radar. We've got a contentious situation to report in Seattle, a possible trade deal between Dallas and Cleveland, and a major preseason quarterback competition at the home of last year's Super Bowl champs, the Denver Broncos.
Michael Bennett: Anger Issues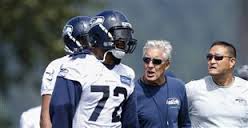 On Thursday, August 5, 2016, Seattle head coach Pete Carroll had Pro Bowler Michael Bennett leave the field. Defensive end Bennett, who is 30 years old, has 10 sacks last season and 19 tackles for a loss. Bennett got into trouble during a drill between snaps.
The offensive and defensive units had been mixing it up during the week. During a drill offensive end Mike Glowinski started to get into it verbally with Bennett and defensive end Cliff Avril. Bennett went after Glowinski and he had to be retrained by defensive tackle Jordan Hill and others.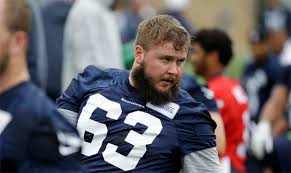 Carroll decided it was time for Bennett to take a break, and he did for the rest of the practice. As practice ended, Bennett got into a shouting match with the D-line. Avril finally got Bennett to leave the field.
For Carroll it was all about the discipline needed to ensure you're not kicked out of the game. Although the coach acknowledged that he appreciated Bennett's passion, he also noted that players needed to control themselves so that they don't find themselves tossed from a game. There's no information concerning exactly what prompted the agitation. NFL training camps can be contentious as players try to get their bearings.
McCowen to Dallas?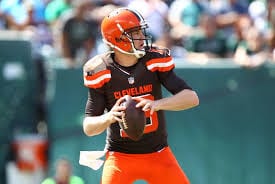 NFL training camps can be full of surprises. Josh McGowen, who is slated to be the backup quarterback for Cleveland and who during the past few years has put in a meaningful amount of time calling signals for the Browns, may be headed to Dallas. McGowen, a Texas native, may be traded to Dallas to play the role of Tony Romo backup.
Dallas is in need of a backup since Kellen Moore, their rostered backup, suffered a fractured fibula on Tuesday. If there is a trade, then chances are it will happen quickly. McGowen, who is a solid quarterback, is 37 years old and sounds as if he would rather stay in Cleveland with the Browns as Robert Griffin III.
Kubiak: Preseason Important for QB Choice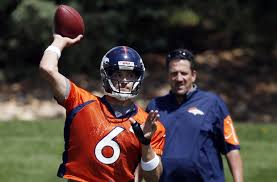 Of all of the NFL training camps can be full of surprises, the Denver one may have the most on the line when it comes to preseason games. Denver head coach Gary Kubiak said Thursday that preseason play and performance will go a long way in determining who will quarterback the 2016 Super Champion Broncos. There are three guys up for the job, rookie Paxton Lynch and vets Mark Sanchez and Trevor Siemian.
Kubiak noted, "I want to watch them play. I'm going to put a number of throws on each of them. That's going to have a lot to do with decision-making time, to be honest with you."
Kubiak has said before that he would utilize preseason games quite a bit in deciding who will replace Peyton Manning. The void that Manning left became even bigger when QB Brock Ostweiler, a free agent, signed a big multi-year and multi-million dollar deal with the Houston Texans to be their starter.
NFL Training Camps & First Preseason Games
The NFL preseason starts on August 7, 2016 with the Hall of Fame Game and proceeds for four weeks, ending September 2, A lot will occur in that time. For a rundown on how teams will proceed in refining their rosters prior to the start of the regular season, see our article on the 2016 NFL preseason. Stayed tuned here for more on 2016 NFL training camps.