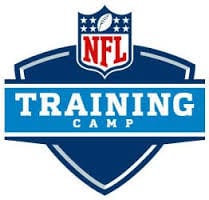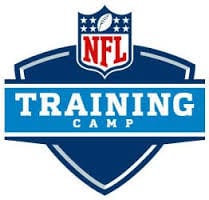 It is the first week if training camp, which is the first of many important 2016 NFL dates. Here's a review of how we will get to the kickoff of the 2016 NFL season. Although it seems as if it takes forever to get to the initial week of play, truth be told the season is a mere six weeks away, and teams have a lot to work out, including for some making important decisions concerning starters. There's a lot to do and the time does go quickly.
First Few Important 2016 NFL Dates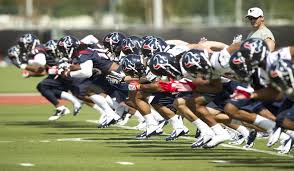 Besides reporting to their respective training camps this week there's little else going on, as players check in, get evaluated, and start to workout and practice. One of the most important 2016 NFL dates as far as play is concerned happens next week when the first preseason game is played. This is less important for the players and more important to the fans, especially hardcore bettors who have been looking to play some active odds.
August 4-7 is the Hall of Fame Weekend, Canton, Ohio. On August 7, the Hall of Fame Game is played. This year is will feature the Green Bay Packers and the Indianapolis Colts. This game is about tradition and, for these two teams, about stretching out a bit and seeing what they can make happen.
By August 9, all players under contract must have reported to their teams. Also, this is the date that a drafted rookie, if they have not signed a contract with their drafting club, may only sign with the club that drafted them. In other words, they may not be traded to another team. The soonest they may be traded is the initial NFL Draft day of 2017.
The Games Begin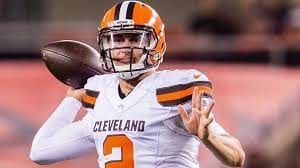 The next string of important 2016 NFL dates are those related to preseason play. In these games various new players are tested, plays are being honed, and team chemistry is being developed. There are four weeks of preseason games.
The first weekend starts on August 11th and ends on the 14th. The next two run August 18th to 20th and August 25th through 28th.
Then on August 30th before 4 p.m. ET all NFL teams must reduce their rosters to a total of 75 players whose names will appear on the club's Active List. The last preseason games are played the weekend of September 1st.
First Week of September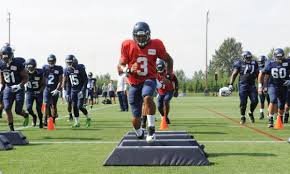 There is a whole lot of important 2016 NFL dates during the initial week of September. With the start of the season one-week away, teams really need to get their rosters in order.
On September 3rd two major things occur. Before 4 p.m. ET, teams need to have their rosters reduced to a total of 53 players. That includes all players on the Active/Inactive list. That same day, there's more bookwork must select on to be done, as the teams must categorize those who are unable to play and all other players.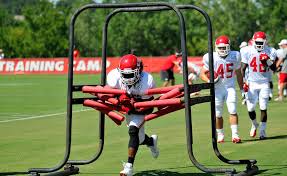 Categories for those who cannot play are Physically Unable to Perform or Active/Non-Football Injury or Illness. Those who come under such heading are then further categorized as Reserve/Physically Unable to Perform or Reserve/Non-Football Injury or Illness. Also teams can request waivers; end contracts; create a trade contract; or carry the player on the Active List.
The next day, September 4th, the claiming period for those players placed on waivers during the final roster cuts ends at noon ET. At about 1 p.m., NFL clubs develop a list of 10 players for their Practice Squad. No team is permitted create their Practice Squad until they receive the Personnel Notice that informs them that players have been waived and their prior NFL contract is no longer in effect.
The Season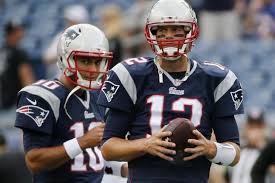 As they are on the cusp of the season, it's time for teams to begin filing Practice Reports and Game Status Reports. The former are filed three times each week and the latter are filed once a week. These reports are created throughout the entire season.
Then perhaps the most important 2016 NFL date there is comes up on all players, coaches, and fans, the kickoff to the season. The first game of the 2016 NFL Season is between last season's Super Bowl teams, the Carolina Panthers and Denver Broncos. It is set for 8:30 ET in Denver on Thursday, September 8. By the end of Monday night, all 32 NFL teams will have a record.