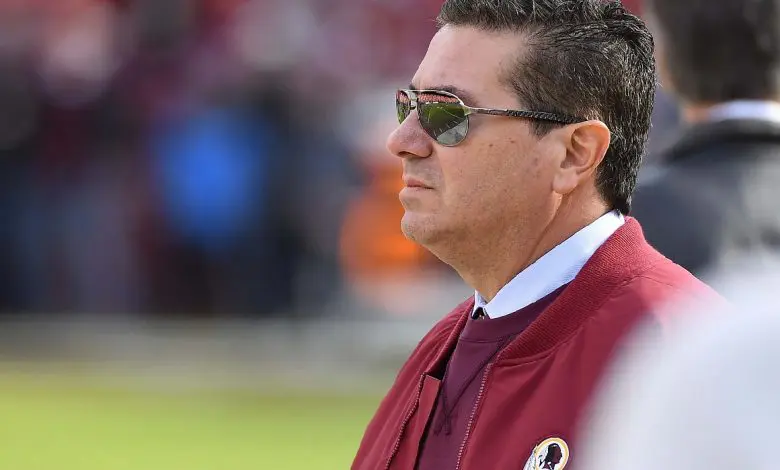 The NFL is scheduled to begin training camps at the end of the month. With only a few weeks to go until training camp, here are some news and notes from around the league.
Washington Continues to Draw Headlines
Washington announced the changing of its nickname early this week. Now, the franchise is in the news again, but this time for the wrong reasons.
Rumors started to spread online last week that a bombshell story was brewing inside the Washington front office. On Thursday, those allegations were released by Will Hobson and Liz Clarke of the Washington Post.
Fifteen women, all former employees of the Washington organization, alleged rampant sexual misconduct from as early as 2006 until 2019. The sexual harassment was done by other members of the organization, including members of team owner Dan Snyder's "inner circle."
Some of the employees who were accused of sexual misconduct either resigned or were fired last week once the franchise was aware of the pending story. Those employees include team radio announcer Larry Michael, who resigned, and fired employees Alex Santos (director of pro personnel) and Richard Mann II (assistant director of pro personnel).
Seventy-two Players Have Tested Positive
On Thursday, the NFLPA announced that 72 players had tested positive for the coronavirus as of July 10. Training camp is set to begin in less than two weeks.
The NFL still plans to move forward with its scheduled training camp on Week 1 games on Sept. 10. There has already been a handful of organizations that will reduce stadium capacity to limit patron interaction and allow those fans to abide by social distancing guidelines.
With players, coaches, and trainers set to begin training camp on July 28, the league and players association have been discussing and negotiating COVID-19 protocols. One of the big discussions that will have importance for teams and players is how the league will classify a player's potential positive coronavirus test.
With the announcement of the positive tests within the league among its players, the NFLPA also released data that showed areas of the United States with the highest concentration of positive coronavirus cases in team markets.
The Arizona Cardinals, Jacksonville Jaguars, and Miami Dolphins led the two-week average of daily positive tests.
Henry, Titans Reach Deal
The Tennessee Titans and their star running back Derrick Henry have reached a four-year, $50 million contract agreement to keep the bulldozing running back in Nashville for the foreseeable future.
The deal guarantees Henry $25.5 million and ups his yearly salary to $12.5 million per year. That figure makes Henry the fifth highest-paid running back in the league behind the Texans' David Johnson ($13 million), the Jets' Le' Veon Bell ($13.1 million), the Cowboys' Ezekiel Elliott ($15 million), and the Panthers' Christian McCaffrey ($16 million).
Henry was the league's leading rusher last season, tallying 1,540 yards on the ground. He also led the league averaging 5.1 yards per carry.