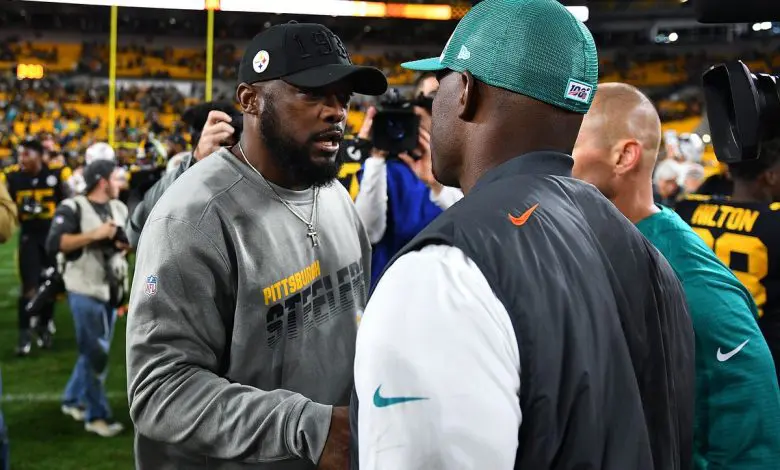 While NFL fans continue to wait to see what the state of the league will be in the fall, NFL teams and the league continue to go about business as usual as they prepare for the upcoming season. With that in mind, let's take a look at some of the news from around the league this week.
Rooney Rule Changes Put On Hold
Earlier this week, there were discussions of the NFL incentivizing the Rooney Rule, which helps to ensure that teams at least interview minorities when it comes to head coaching and executive roles. Some of those incentives included bumps in draft positions and other incentives.
For instance, hiring a minority head coach could move a team up six spots in the third round while hiring a minority general manager could increase a team's draft pick by 10 spots.
While the league is still interested in exploring possible adjustments, Jim Trotter of NFL.com has reported that the current proposals have been put on hold for the time being. The proposed rules were met mostly with opposition; however, with the majority of head coaching and executive positions being held by white males, the league still hopes to find some balance with the Rooney Rule moving forward.
New Rules May Be Coming
While changes to the Rooney Rule may be put on hold, NFL owners will be voting on a slew of other possible changes this upcoming week. Every year teams can submit rule changes for consideration that are ultimately voted on by the league.
While most of these get shot down, there are certainly some interesting proposals from time to time.
Here are a few that will be voted on next week:
As Tom Pelissero of NFL.com notes, the Eagles submitted a proposal that includes a rule that was seen in the AAF. Instead of onside kicks, a trailing team has the opportunity to keep the ball after scoring by going for a 4th and 15 from their own 25-yard line.
The Chargers and Ravens submitted a rule change that would add both a booth umpire and technology advisor to the head referee to assist officials, especially when it comes to replays.
From the Competition Committee, they are proposing an elimination of clock manipulation when the clock is running, and multiple dead-ball fouls runs even more time off. They also are proposing more protections for kick and punt returners who may have the ball but have not had time to make a move or protect themselves.
Running Back Market Heating Up
While many of the big names have signed already, there are still some interesting options at the running back position that soon may have a new team.
Devonta Freeman has already received an offer from the Seattle Seahawks, and Mike Silver of NFL.com reports the Jets and Eagles may have interest also. Last season, with the Falcons, Freeman rushed 184 times for 656 yards and two touchdowns while also hauling in 59 receptions for 410 yards and another four scores.
Carlos Hyde rushed 245 times for 1,070 yards and six touchdowns for the Houston Texans last year but remains on the open market. In addition to Freeman, Hyde has been linked to the Seahawks.
LeSean McCoy is holding out hope that he can remain in the league and seems to want to return to the Philadelphia Eagles if they would have him. Last season, with Kansas City, McCoy rushed 101 times for 465 yards and four scores.
While he is more of a backup option at this point, it would be interesting to see his career come full circle by returning to the Eagles.