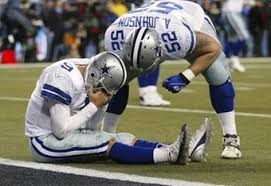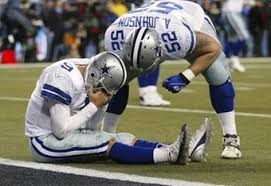 Our NFL Preseason week 3 report focuses on quarterbacks, cuts, and signings. There is one more week left in preseason play and then after that the games that count will begin. As teams get their rosters in order and ensure everything is in order, there's a lot of anticipation on the part of sports bettors and fans.
Quarterback Reports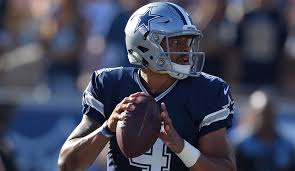 Tony Romo was injured this week, as he fractured the first vertebral body of his lumbar spine. He has a L1 compression fraction. Romo is 36 and has had numerous injuries, including a few to his back. It's true that this injury is different than others, and it's also true that many players are able to play again after sustaining such an injury.
The good news it that this is the type of injury that can heal on its own. Usually, there's no need for surgery. Chances are Romo will rest his back, undergo physical therapy, and wear a brace to reduce motion and irritation. He may also take pain medication. It's thought that in six to 10 weeks the Dallas QB will be ready to play.
Here are a few words of caution concerning Romo. With every injury a player become susceptible to other injuries. With each injury and with age, healing usually takes longer. When Romo comes back it will be interesting to see how mobile he is, how comfortable he looks, and how strong he is.
It was announced today that rookie QB Dak Prescott will start for the Dallas Cowboys. Prescott has dedicated himself to doing his best. His first starting assignment will be against the New York Giants on September 11. The game will be played in Dallas.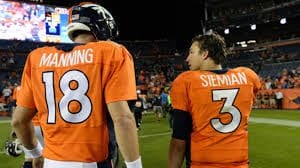 The Denver Broncos have made their decision in their quarterback sweepstakes. The new starter for the 2016 Super Bowl champs is Trevor Siemian. Coach Gary Kubiak made the announcement today. Siemian, a seventh round pick last year, took one snap last season. It was in the December 20th game against Pittsburgh. Siemian took the final snap of the first half and knelt down. He starts against the Carolina Panthers on September 8th. It's the first game of the regular season.
Three other quick QB notes: Case Keenum and not Jared Goff will start for the Rams, Blaine Gabbert and not Cloin Kaepernick starts for the 49ers, and Jimmy Garoppolo will start for the Pats due to Brady's four-game suspension.
Transactions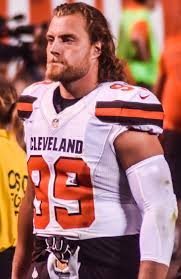 A few guys were recently signed and a bunch of players were waived. Two important signings were the Chargers first round pick DL Joey Bosa and veteran DL Cullen Jenkins became a member of the Redskins. The Lions suffered two losses. One was to center, long snapper Jimmy Landes, who was put on injured reserved for a shoulder problem, and LB Jon Bostic, who is out with a season-ending broken foot.
Free agents who were cut include DL Quinton Coples (Rams), DL Terrance Knighton (Patriots), LB Paul Kruger (Browns), and G Geoff Schwartz (Lions). Also gone is WR DeVier Posey (Broncos), QB Austin Davis (Browns), TE Matthew Mulligan (Lions), and RB Trey Williams (Colts).
NFL Preseason Week 3 Report: Conclusion
That's it for our NFL Preseason week 3 report. We'll have one more preseason report next week. Then the regular 2016 NFL season will begin. It's been a fairly active week with teams making various important moves.