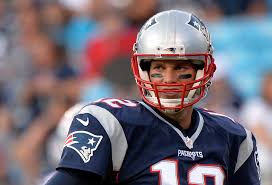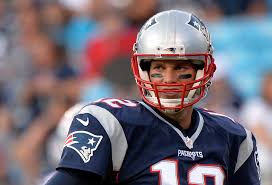 Week 1 of the 2016 NFL season has concluded. In NFL 2016 Week 1 there were an amazing number of close games, including four one-point wins and two two-point victories. That means that 37.5% of the games were decided by one or two points. Of course, there were some major runaway wins, including both Monday Night Football contests, as the Pittsburgh Steelers beat the Washington Redskins 38-16 and the San Francisco 49ers hammered the Los Angeles Rams 28-0. Here some of our quick takeaways from NFL 2016 Week 1
AFC Takeaways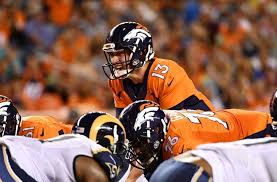 There's a lot of food for thought when it comes to the NFL 2016 Week 1 in the AFC. Here's what we found out.
Denver Broncos are going to be tough to beat
Jacksonville Jaguars have to prove they can finish
Buffalo Bills are looking for their offense, once again
Baltimore Raven QB Joe Flacco has to play better to continue to win
Houston Texan new-look offense is winning
Cleveland Browns still play like the Cleveland Browns
Tennessee Titan pass defense may want to show up next week
Cincinnati Bengal kicker Mike Nugent can take the pressure
New York Jets have an awesome pass rush
Oakland Raiders can score against a poor defense
San Diego Chargers forgot there was a second half to play
Kansas City Chiefs showed a never say never spirit
Miami Dolphin kicker Andrew Franks needs to make the chip shots
Indianapolis Colt kicker Adam Vinatieri is still one of the best
New England Patriots can win without Brady and Gronkowski
Pittsburgh Steelers are an offensive machine on ground and in air
NFC Takeaways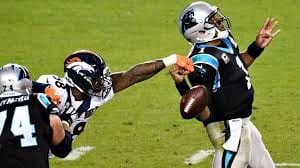 Here are 16 things we can takeaway from the NFC in the NFL 2016 Week 1. As with the AFC, there's one for each team.
Carolina Panthers seem to be unable to beat the Denver Broncos
Green Bay Packers played just good enough to win this week
Chicago Bears are somewhere between mediocre and almost mediocre
Tampa Bay Buccaneers may be contenders in 2016
Philadelphia Eagle QB Carson Wentz had a great first NFL game
Atlanta Falcons are in search of a pass rush
Minnesota Vikings have a D that can win games
New Orleans Saints 2016 defense will lose more games than their offense will win
Seattle Seahawk QB Russell Wilson has to play better for his team to contend
Detroit Lion QB Matthew Stafford is off to a great start
New York Giants squeaked by against a completely inexperienced QB
Dallas Cowboys almost won with a completely inexperienced QB
Arizona Cardinals could not beat a team that did not have its starting QB or top TE
Washington Redskins can't win if they make that many mistakes
Los Angeles Rams have not scored a point in Los Angeles since 1994
San Francisco 49ers coach helped make the team a winner
NFL 2016 Week 1 Conclusion
Here's what we have discovered concerning NFL 2016 Week 1. Teams that looked highly competitive include New England, Detroit, Denver, Tampa Bay, San Diego, Pittsburgh, Green Bay, Philadelphia, Minnesota, and San Francisco. Of course, this is just after one week. Things can change this week. Thursday Night Football features the New York Jets and Buffalo Bills. Week two ends with Philadelphia at Chicago.