NBA News: First Dozen Games and Futures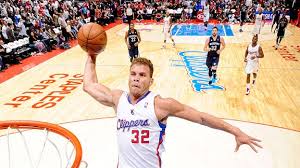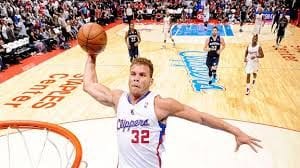 We're 12 games into the new basketball season and it is time to offer our first blog on the 2016-2017 NBA season news. In this blog, we're going to consider where teams are after the first few weeks of the season and what NBA futures look like right now. The professional basketball season is intense and long and a lot can happen from game to game and week to week. Injuries, fatigue, team solidarity, morale, and chemistry can all play a part how a team performs. It is a long road to the playoffs, the second season, and yet another long road to the NBA finals. In this edition of our 2016-2017 NBA season news, here's what we know or can ascertain thus far.
Eastern Conference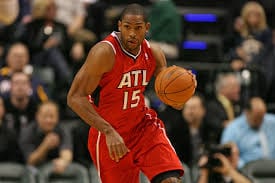 Like the NHL, there are 30 teams in the NBA and 16 of them make it into the playoffs. Although teams will fall in and out of contention, some of the usual suspects seem to be on track to make it into the postseason. In addition, some of those clubs we're expecting to struggle are already doing so.
In the Eastern Conference, the Atlanta Hawks and Cleveland Cavaliers have identical records. The teams are at 9-2 and are in first and second place. We'd be surprised if both of these teams were not in the playoff mix at the end of the season and in a commanding way. Other teams in the to eight include Charlotte (7-3), Chicago (8-4), Toronto (7-4), Boston (6-5), Detroit (6-6), and Indiana (6-6).
The Cavs are the top scoring team in the conference, as they are averaging 109.0 PPG. The Miami is the best in the East in opponent scoring, as teams are averaging 95.3 PPG. However, the Heat, the 14th team in the conference, are second-lowest in scoring at 94.5 PPG. The teams that are looking problematic include the Brooklyn Nets (4-7), Washington Wizards (3-8), Miami Heat (3-8), and Philadelphia 76ers (2-10).
Western Conference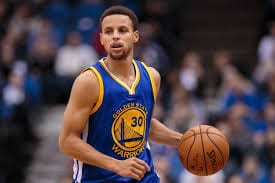 In the West, the LA Clippers got off to the best start of any NBA team. The Clippers are 10-2 and holding teams to 93.8 PPG. Those opponent points are second only to the Utah Jazz. Utah is holding teams to 93.2 PPG, but their record stands at 7-6 and they sit in ninth place in the West. The Clippers' differential is also the best in the league at +14.9 points.
The Golden State Warriors are second in the conference at 9-2. They are scoring the most points per game, 117.4. But they are allowing teams 109.4 PPG. They have the third best differential in the league, +8.0. They've won five games straight, which is tops in the West and second only to Atlanta.
Third through eighth in the West are San Antonio (9-3), Oklahoma City (7-5), LA Lakers (7-5),, Houston (7-5),, Memphis (6-5), and Portland (7-6). Those at the bottom are Phoenix (3-9), Dallas (2-8) and New Orleans (2-10). In the West, Dallas is scoring the least number of points per game, 93.7.
How NBA Futures Are Shaping Up
The two teams that are favored to win the NBA title this season are the Warriors (-125) and Cavaliers (+300). If you're looking to play a long shot, then the Denver Nuggets, Sacramento Kings, Philadelphia 76ers, Phoenix Suns, and Brooklyn Nets. All are listed at +50000.
Here's the full list of present futures:
Golden State Warriors -125
Cleveland Cavaliers +300
San Antonio Spurs +900
Boston Celtics +1800
Los Angeles Clippers +2500
Toronto Raptors +4000
Oklahoma City Thunder +4000
Chicago Bulls +4000
New York Knicks +5000
Indiana Pacers +6600
Minnesota Timberwolves +6600
Memphis Grizzlies +6600
Portland Trail Blazers +7500
Miami Heat +10000
Atlanta Hawks +10000
Houston Rockets +10000
New Orleans Pelicans +10000
Detroit Pistons +10000
Washington Wizards +10000
Milwaukee Bucks +10000
Utah Jazz +10000
Dallas Mavericks +20000
Los Angeles Lakers +20000
Orlando Magic +20000
Charlotte Hornets +30000
Denver Nuggets +50000
Sacramento Kings +50000
Philadelphia 76ers +50000
Phoenix Suns +50000
Brooklyn Nets +50000
Final Thoughts on 2016-2017 NBA Season News
As noted, it's early in the basketball season, and the 2016-2017 NBA season news is more about what teams are looking like right now, and not where they will end up. The Cavaliers, Hawks, Warriors, and Clippers certainly look good, and we can expect that it's a good probability that all four will make it into the postseason. Who else will be there is, at this point, anyone's guess.