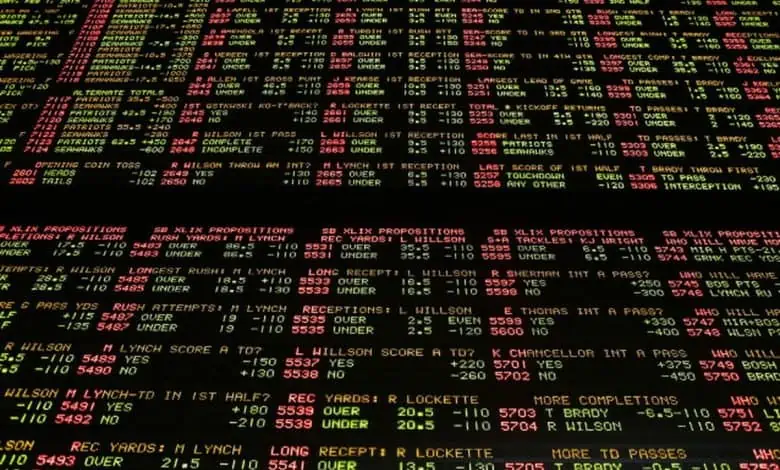 The New York sports betting market has taken the sports betting industry by storm as the Empire State continues to break records. Despite this, the neighboring state of New Jersey has continued to grow.
New Jersey Sports Betting Continues to Thrive
Many experts believed that New Jersey's sports betting market would slow down after New York launched its mobile sports betting market. Reports show that New Yorkers crossing state lines would make up 20 percent of the Garden State's monthly handles.
Despite the numbers declining from a month ago, sportsbook operators still brought in $926.9 million in April, which noted a decline of 17.3 percent from March. Still, the state's handle showed significant growth when looking at the year-over-year figures. April 2022's numbers are 23.9 percent higher than April 2021's numbers.
Despite New York's sportsbook operators taking $1.39 billion in wagers, New Jersey's sports betting market did well. New York's bookmakers had a combined hold rate of 7.5 percent translated to $104.1 million in revenue in April.
Tax revenue is one area where comparing the two states isn't fair. New Jersey reported taxes of $6.4 million for the month on a blended rate of 13 percent for online and 8.5 percent for retail, while New York had eight sportsbooks paying $53.1 million on a 51 percent tax rate based on revenue.
In April, sports betting revenue decreased for New Jersey as the hold percentage was better in April 2021. Sportsbooks held at a 5.4 percent rate this month compared to 7.3 percent last year. Sports betting revenue for April 2022 was slated at 50.3 million.
The Sports Betting Revenue Could Have Been Lower for the Month
Parlays saved the revenue total for New Jersey, just like many other states that reported their April numbers. For completed parlays, sportsbook operators had a hold percentage of 17.9 percent, which added up to $35.2 million in revenue. The overall handle for parlays for the month was situated at $197.3 million.
The next best hold rate belongs to the other sports and baseball category, which was at 2.9 percent. Baseball had a handle of $177.9 million which turned into $5.2 million in revenue. With $223 million in bets and $6.5 million in revenue, the other category was second only to basketball in terms of the completed handle.
Basketball Favored the Bettors in April
The month of April hosted the last three games of March Madness and the NBA playoffs. Operators accepted $323.4 million in wagers. Bookmakers didn't do well here as the hold rate was slated at 2.6 percent or $8.4 million in revenue.
Bettors across the state wagered $8.4 million on the NFL Draft and USFL games, and bookmakers lost about $1.5 million. However, the Meadowlands sportsbook partners brought most of the revenue totals for the month.
FanDuel, PointsBet, and SuperBook combined to bring in $33.3 million in revenue, or 66.2 percent of the reported total. In second place was Resorts Digital with $7.4 million, which includes brands like DraftKings, FoxBET, and Resorts' brand.
In third place was Borgata, with a $4.5 million in revenue split between its site and BetMGM.