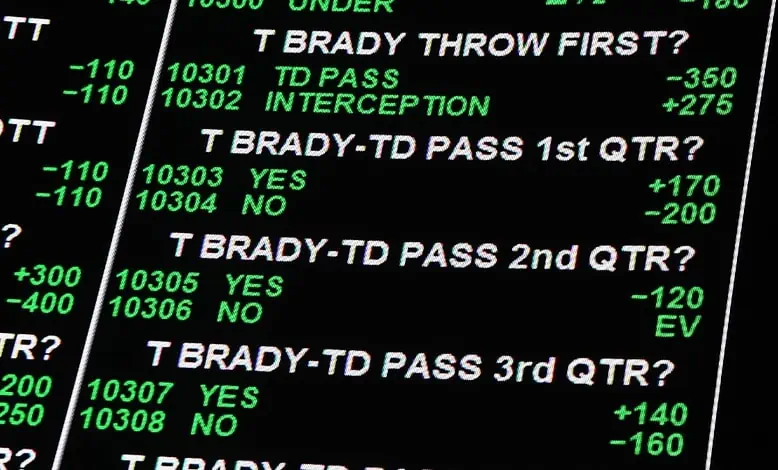 The return of football has created a huge boost in the U.S. sports betting industry, but few states cashed in, like the state of New Jersey. Online sportsbooks in this state set a record for the monthly handle, while the total handle was the third-best mark ever.
Mobile sportsbook apps in New Jersey posted a total handle of $1.255 billion in September, and that flew past the previous online sports betting record. This year's September total was a 50% jump from what came in last year, as 2022 was a rough year for the state.
One thing that was disappointing for the mobile sportsbooks in New Jersey was the fact that the state posted a hold rate of just 8.5%. This is the first time in four months that the hold was less than 10%, and that impacted the total revenue.
New Jersey mobile apps were hit hard in 2022 by the launch of New York online wagering, but it looks as if the state has fully recovered. This state finished in second place in monthly handle in August, as it looks as if New Jersey has reclaimed that position from Illinois.
The online sports betting market in New Jersey could get another boost soon as ESPN BET looks poised to launch at some point in November.
Retail Betting Still Popular
Most states typically see nearly all of the sports betting being done online, but that has never been the case in New Jersey. This state is home to several extremely popular casinos in Atlantic City, and those properties all come equipped with a sportsbook.
Total sports betting handle in the state for September came in at $1.299 billion, and that shows that the retail sportsbooks had some success as well. It is still much easier for bettors to make those wagers online, but Atlantic City attracts many people during the busiest months.
New Jersey has also done extremely well in other forms of iGaming, especially when it comes to online casino gambling. This state has sort of become the industry standard when it comes to iGaming, and other states have struggled to keep up.
Football Clearly Leads the Way
The New Jersey Division of Gaming Enforcement also breaks down the sports betting numbers per sport, and football accounted for $486.4 million of the wager that was placed. While most tend to focus on the NFL, college football is also a betting option for New Jersey bettors.
Football accounted for less than $50 million in wagers during August, and this total could actually grow over the next few months as well. Online sportsbooks in New Jersey have also been offering big promotions to go along with the start of the football season.
DraftKings Sportsbook was the mobile app with the most revenue in September, and it was the second straight month that it occurred. As expected, FanDuel Sportsbook was next on the list as well, and that tends to be the way that the breakdown goes each month.