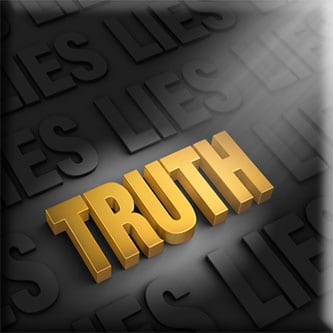 After writing sportsbook reviews and recommending my favorites at Betting Brain, I sometimes forget all the hassles I've had to go through to get my payouts.  I currently don't have any payment issues (and haven't really had any for the last year), but this is from years and years of perfecting my payout strategy by trying all the different options from different books.
I often overlook that most new bettors that are signing up at a sports betting site, don't know the best options.  I want to make you aware of the common payout problems, because most reviews don't discuss it.
It can be a real job jumping through hoops to try and collect your payments.  I've had over $17k stuck on a sportsbook and they would only allow me to withdraw $3k/week max.  What a pain in the ass that situation was, requesting a check every week for 2 months and paying a $50 fee and then taking these international checks to my bank…  Now I never go to the bank, everything is mostly wires and bitcoin..  Smaller books will have these weekly limits.  If you are betting big or have a bigger bankroll – use a "bigger" book or start using bitcoin payments.
You must accept these common issues that will happen when dealing with offshore sportsbooks:
At some point you are going to have a withdrawal issue – an all too familiar complaint is slow payouts.
These sportsbooks are located and licensed out of countries like Costa Rica.
Claiming a Bonus can have a high rollover requirement which can mean you have to keep betting before you can cashout (always read the bonus terms).
The majority of sub-par  sportsbooks will delay paying out winnings and hope you lose it back.
Most sportsbooks have free deposits, but charge you to withdraw your money (although most books will give you 1 free payout per month)
Paper check payouts (check by courier) will take longer during the football season (Oct-Jan).  I believe the payment processors get overwhelmed due to the huge increase in volume.
If you do enough paper check withdraws, don't be surprised if 1 gets returned for non-sufficient funds – which means that payment process switched bank accounts.  It's bound to happen.  Just contact the sportsbook and they'll get you a new check issued and they may or may not cover your banks fee for the returned check.
You will never receive any sort of  W-2G or any other tax forms from these sportsbooks.  They are not required to file anything with the IRS as they are located in other countries.  It is YOUR job to report and pay tax on your winnings, please consult an experienced CPA with your questions.
Some Tips to help improve your online betting experience
If you only want to bet a few games, use a sportsbook that offers free deposits. (Sites like Bovada, BetOnline & Topbet offer 1 free monthly payout – usually a check.)
Consider using bitcoin if you want to use multiple sportsbooks.  You can quickly deposit/withdraw to move your betting funds around and most books don't charge for bitcoin transfers. (Beware – BetOnline is charging 2% for bitcoin transfers)
When you know what game you want to bet – visit multiple sportsbooks to shop the best line.  This is why I keep money on at least 3 different betting sites.
If you are not going to bet a lot at a certain sportsbook, you may want to decline the bonus.  Some sites, like BetOnline, won't let you withdraw for 30 days after accepting a bonus.
What's your experience?