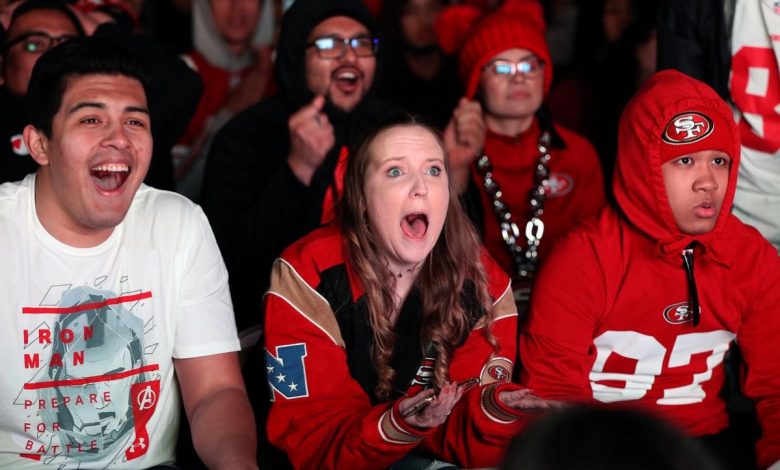 Since the recent outburst of legalized sports betting in the United States, the state of New Jersey has been at the forefront of success stories. On Super Bowl weekend, however, The Garden State took a huge loss in the game between the Kansas City Chiefs and San Francisco 49ers.
According to the Division of Gaming Enforcement, this is the second consecutive year that casinos and racetracks ended up losing money on the Super Bowl. This year, New Jersey paid a total of $58,568,699 in winnings to bettors, which, in turn, wound up being a $4,280,000 loss. Last year, the state took in $34.8 million worth of bets and lost $4.5 million on the Super Bowl.
"We exceeded what we thought we would do by far," said Ron Baumann, Caesars Entertainment regional president. "We sold out every seat we had, every inch of seating."
It was a fantastic game between two teams that deserved to be there. However, it was the heavily-bet Chiefs that prevailed late with the win, on the strength of scoring 21 straight points late in the fourth quarter. Kansas City QB Patrick Mahomes was named the game's MVP.
New Jersey is certainly no stranger to gambling, but having legalized sports betting this year is something that people are thrilled about.
"Really, it's all about getting people familiar with how to do it since sports betting is so new in this area," said Tom Gable, the director of race and sports at the Borgata in Atlantic City. "An event like this, that's when you see the most novices come in just because, 'Hey, it's the Super Bowl, you wanna make a bet' – getting people engaged in that and hopefully seeing them return and making wagers on other things in the future."
New Jersey is currently one of 20 states in the U.S. that offer legalized sports betting. One of The Garden State's greatest caveats is mobile betting, which accounts for well over 80 percent of wagers placed each month. In fact, even more states are trying to climb aboard that mass movement going into 2021.
One of those states still trying for legalized online sports betting is New York. It's truly one of the world's greater mysteries as to why The Empire State hasn't made any progress there yet. While New York does have legalized sports betting up in a handful of upstate casinos, the lack of mobile betting is clearly hurting the bottom line.
Line Changes?
With the state losing money in each of the last two Super Bowls, perhaps we could see a more drastic line on next year's game. In 2019, the New England Patriots were only a three-point favorite against the up-and-coming Los Angeles Rams, but the Patriots wound up winning 13-3.
This year, the high-flying Chiefs were only 1.5-point favorites against another up-and-coming team in the 49ers, and the Chiefs won 31-20.
Although there were late plays that decided the outcome officially, it wouldn't be a surprise to see something different next season. After all, any first-time betting Joe could have blindly put money on the better team and won.