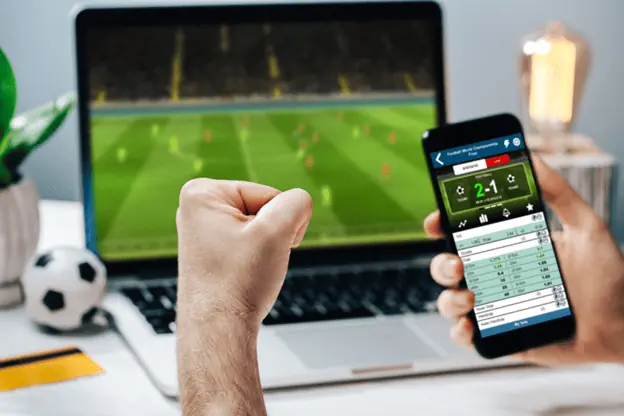 The online sports betting market continues to be dominated by DraftKings and FanDuel, but that doesn't mean that other companies aren't having success as well. That is especially true in both Arizona and Ohio as some of the lesser-known operators have put up some impressive numbers. 
Sports betting has been in a pretty rapid decline in most states so far in 2023, but this is also the slowest time for this industry. Numbers are expected to bounce back up once football season begins this Fall, and those numbers will tell the bigger story of how the industry is performing. 
Here is a look at the most recent reports from Arizona and Ohio, and two of the sportsbook operators that have been competing with the biggest names in each market. 
Local Operator Attracting Wagers in Arizona
Arizona has not yet released sports betting numbers for the month of May, but the first four months have produced a major surprise. Desert Diamond has had the fifth-highest online market share in the state to begin 2023, and it's performed better than some giant names. 
While the total market share still sits at just 4.4% for Desert Diamond, it has actually brought in more action than Barstool and BetRivers. The Tohono O'odham Nation operates the Desert Diamond Sportsbook, and it's got a following thanks to a popular casino with the same name. 
FanDuel continues to lead the way in Arizona, with an online market share of 37% through the first four months of 2023. DraftKings Sportsbook was next on the list with 28% of the market share, and those two operators really haven't been challenged much. 
The total sports betting handle in April was $535.7 million, and that was an increase of more than 4% from the April 2022 numbers. BetMGM and Caesars Sportsbook have seen their online market share decline over the last 12 months, and Desert Diamond is getting some of those customers. 
International Operator Making Moves in Ohio
The Ohio sports betting market has been seeing a massive decline in the total sports betting handle since a January 2023 launch, but one operator is heading in the right direction. Bet365 got into the Ohio sports betting market from day 1, and it has been extremely popular with customers. 
The total handle for Bet365 during the month of May was $32 million, and that equated to a market share of nearly 8%. That might not seem like huge numbers, but that actually put the international operator in third place for the month. 
This wasn't just a one-time push from Bet365 either, as the online operator has been in that position for three straight months. Bet365 is still well behind FanDuel and DraftKings in the overall numbers, but it could allow the international company to make a push in other states as well. 
When it comes to sports betting, Bet365 is one of the biggest names in the world, but it's been hard by these international operators to take off.