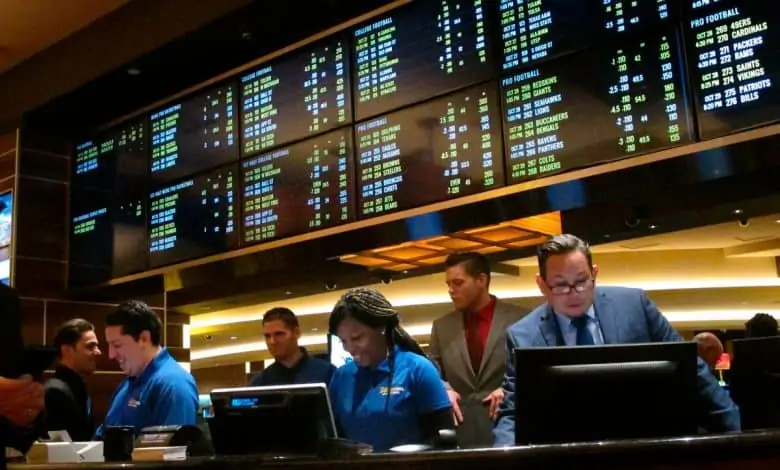 It finally happened; New Jersey was able to become the first state in the US to record more than $1 billion in total sports betting handle for the month. The September sports betting numbers were recently announced, and the state saw an increase of more than 52 percent from August to hit the mark.
New Jersey was close to $1 billion back in December 2020, when the total handle was $996.3 million. The state hadn't really threatened to get close to that number since that time, but the start of the 2021 NFL season was able to push them over the edge.
The August sports betting handle of $664.7 million was a positive sign for New Jersey after a slow couple of months, and a boost was expected. New Jersey saw much more action at the sportsbooks than what was expected, and the $1.01 billion handle was a year-over-year increase of 35.1 percent as well.
It has been over a year now since New Jersey was able to fly past Nevada to become the top sports betting market in the United States. The lead has increased since that time as well, and it's not likely that Nevada will be getting near $1 billion anytime soon.
Mobile Leading the Way
Mobile or online sports betting continues to be the preferred choice of sports bettors in the state of New Jersey, as the online handle made up nearly 91 percent of the total. The online handle for September was $918.4 million, and that was just shy of the December 2020 record of $929.3 million.
New Jersey is a state that continues to see the launch of new online sportsbooks, and there is still plenty of licenses available. Not only did the handle see a massive increase in New Jersey, but the total sports betting revenue was up as well.
Sportsbooks in New Jersey reported a revenue total of $82.4 million for the month of September. That was a 58.5 percent jump from what was reported in August and should set the stage for a strong finish to the rest of 2021.
Other States Setting Records
There have only been a handful of states that have reported sports betting numbers for September, but a clear trend has already emerged. States are reporting record-high handle and revenue numbers, and three Midwest states just shattered previous records.
Iowa was one of the first states to launch legal sports betting, and that state has seen limited growth in the numbers since that time. That all changed in September as the total sports betting handle came in at $210.4 million.
Indiana and Michigan are in a tight race for the number two spot in the Midwest sports betting industry. Indiana saw a new state record handle of $355.3 million for the month of September, and Michigan was able to top that mark with $386.3 million for the month.
Stay tuned for more betting industry news and notes!