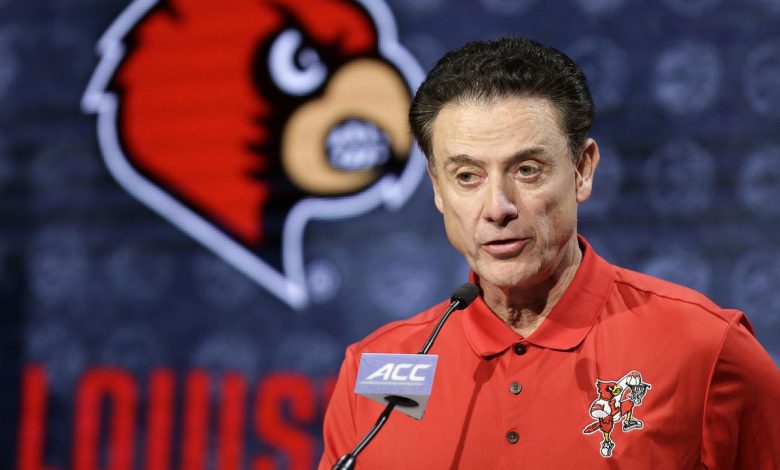 Louisville has been notified of allegations from the NCAA. The school faces one level 1 violation and three level 2s, but one of those is directed at former coach Rick Pitino.
The problem that the NCAA has is that the allegations are from when Pitino was still the coach of the Cardinals. Since then, the school has hired a new coach, athletic director, and pretty much an entirely different roster of players.
The investigation lasted over two years. Allegations range from impermissible benefits to illegal recruiting. The 2017 recruiting of Brian Bowen II led to the firing of Pitino and athletic director Tom Jurich.
Can you punish the athletic director, coach, and players who weren't involved? A shadow ban is probably coming for Pitino, now the Iona coach, which could be for a half a season or a full season.
The Cardinals are in serious jeopardy of a postseason ban and a loss of scholarships. Whether the punishment is fair or not is up for serious question.
In my opinion, you can not let the school get out of jail just because they have made changes. Something should be coming, and while it is not fair to Chris Mack, punishment is necessary.
Wake Forest Fires Manning, Hires Forbes
Danny Manning is out after six years at the helm of the Demon Deacons. Steve Forbes, who spent five years as head coach of East Tennessee State, has been hired to take over.
Manning made one NCAA tournament and never finished above .500 in ACC play. Wake Forest did not win more than 13 games in the last three years, which ultimately led to Manning being relieved of his duties.
Forbes never won fewer than 24 games in his five years as the head coach of the Buccaneers. They made one NCAA tournament and were strong contenders for an at-large bid this year after winning 30 games. Forbes was at the top of almost everyone's head coaching wish list.
This is a home run hire. The biggest problem Forbes will have is trying to keep as many recruits as possible. Several current players and incoming recruits have already asked for their release.
If these kids do their homework, they will stick around and play for Forbes, who will get this team into the postseason sooner rather than later.
Maui Invitational 2021 Teams Announced
Although we are not sure if a 2020-21 season is a sure thing, a few tournaments have started to announce their fields for a season later. The Maui Invitational, as usual, has one of the strongest fields of any tournament.
Notre Dame, Oregon, Butler, Saint Mary's, Houston, Wisconsin, Texas A&M and Chaminade should make for a star-studded field in 2021. Even though the field lacks the huge names it usually highlights, this field is full of teams who should be in the NCAA field.
The 2020 lineup features North Carolina, Indiana and Texas. Whether or not we get the pleasure of watching the tournament this season remains to be seen.