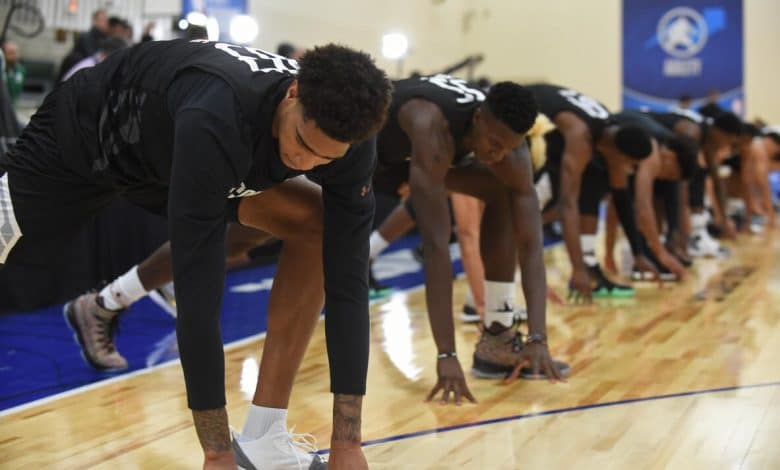 The NCAA has decided to allow collegiate players a little more time to decide if they will return to school. The latest date to withdraw and remain NCAA eligible was originally June 3.
They have not announced a new date, but the NBA has decided to push back the combine. The original date was set for 10 days after the combine to give players a chance to receive feedback and weigh their options.
The NBA draft is currently set for June 25, but it seems likely it will be delayed. The NCAA has said they will announce a new withdrawal date at a later time. There are currently 163 players on the early entry draft list.
Ole Miss Lands Big Time Transfer
Romello White was one of the biggest names left in the transfer portal. He has decided to continue his career at Ole Miss after graduating from Arizona State.
White started 92 of 95 games the last three seasons, averaging 9.8 points and seven rebounds. He was listed as the No. 2 graduate transfer according to ESPN. White was second on the Sun Devils all-time list with a .605 shooting percentage.
Eastern Stays in the Big Ten
Nojel Eastern left Purdue and is headed to Michigan. He and Matt Haarms both unexpectedly left the Boilermakers, bringing into question what is going on in Matt Painter's program.
Painter made some not so flattering comments about those who leave not being Boilermakers. Eastern is a nice role player who should be a nice asset for the Wolverines but will make a great story when he returns to play Purdue.
Eastern started 62 games over the last two seasons. He averaged 4.9 points and four rebounds last season after being more successful in his sophomore season on a team that went to the Elite Eight.
Williams Takes Over at Alabama State
After a nice playing career in the NBA, Mo Williams has decided to give head coaching a try. Williams spent 14 seasons in the NBA and won a title with Cleveland in 2016.
Williams has spent the last two seasons as an assistant coach at Cal State-Northridge. He will have his work cut out for him as the Hornets are coming off an 8-24 season.
McClung Enters Transfer Portal
The exciting sophomore guard, Mac McClung, instantly becomes the most exciting player in the transfer portal. McClung averaged 15.7 points last season at Georgetown.
The 6-2 guard is well known for his dunks that have gone viral well before his time at Georgetown. McClung becomes the fifth player to transfer from the Hoyas, leaving Patrick Ewing with a pretty thin roster for next season.
The mass exodus, combined with a lack of an NCAA Tournament appearance, has Ewing on the hot seat. In Ewing's three seasons, the team has only finished above .500 once and has not made the NCAA tournament. The Hoyas are only 19-35 in Big East play under Ewing.