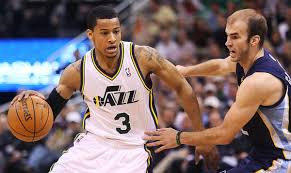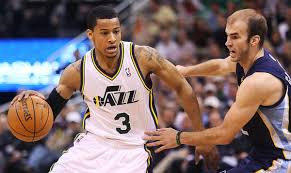 As we file our 2016 week 8 NBA news blog, we're struck by the fact that we've learned a lot and seen a lot in the first 27 games of this season. Many teams are revealing their strengths and weakness their having their mettle tested. There are a few teams that are playing lights-out basketball and, at the same time, when not putting in a great performance, finding ways to win. There are also, at this point, two teams that are truly premium in terms of their personnel and ability to be highly competitive.
Two other items at this point that are important and yet very different from one another are the new NBA collective bargaining agreement and the passing of the inimitable Craig Sager from cancer. Both will have their impact on players, coaches, and the league. Here's a look at 2016 week 8 NBA news.
When You Are Hot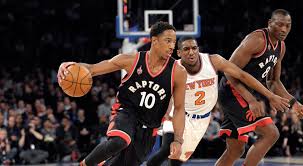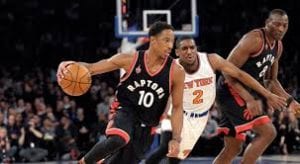 Over the past two weeks or so in the NBA, two teams are winning a lot. Both top their divisions and both are and should continue to certainly be contenders. In the East Conference, it's the Toronto Raptors and in the West it's the Utah Jazz.
The Raptors (18-8) lead the Atlantic Division by four games. They have won eight of their last 10, are 4-0 in division play, and 10-5 at home and 8-3 on the road. Toronto is scoring 112.3 PPG while allowing only 103. 9. Their +8.4 PF/PA is best in the conference and third best in league.
The Utah Jazz (17-10) are atop the Northwest Division. They are 8-2 for their last 10 and have a three game winning streak. The Jazz are scoring on average a fairly mediocre 100.9 PPG, but they are holding teams to just 95.4 PPG. That second stat not only gives them a solid +5.5 PF/PA, but it is also best in the league. They are 10-5 at home and 7-3 on the road.
In our 2016 week 8 NBA news blog, we'd be remiss if we did not note that the test for both of these teams is their ability to sustain what they have been doing the past few weeks. As the season continues, fatigue, injuries, and individual problems and challenges of players can start to get in the way of winning.
The Best for Now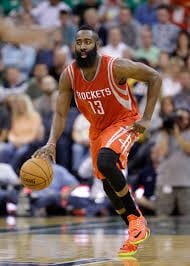 There are two teams, and both are in the West, that are simply better than the other 30. They offer more depth, have more tools, and include a number of players who, at this point, are being peak performers. The best of the best are the Houston Rockets who are closely followed by the Golden State Warriors.
The Houston Rockets (20-7) have won nine of their last 10 games and are on a nine-game winning streak. Houston has climbed its way into second in the Southwest. Shooting guard James Harden is averaging 27.7 PPG and 11.8 APG. Center Clint Capela, who is averaging 8.3 RPG and 1.63 BPG, is controlling play in the paint nicely. Small forward Trevor Ariza is averaging 12.8 PPG and 5.0 RPG while making two steals per contest.
Although you might not expect the Rockets to be designated as one of the top teams, you would expect our second pick, the Warriors, to be chosen. The Golden State Warriors (23-4) are crushing it again this year. They are 8-2 and possess a home record of 10-2 and a road mark of 13-2. They are 6-1 in the division. The team is scoring 117.3 PPG, which is best in the NBA.
Top scorers include SF Kevin Durant (25.5 PPG), PG Stephen Curry (24.9 PPG), and SG Klay Thompson (21.7 PPG). PF Draymond Green leads the team in assists (7.1 APG), rebounds (8.6 RPG), and steals (2.2 SPG). Numerous solid players can come off the bench to provide a wealth of quality minutes.
NBA's New CBA
The 2016 week 8 NBA news offers good news for NBA fans, players, coaches and owners, as well as others. There will be no league lockout in 2017. The NBA owners and players have a new contract that is pending ratification. Here are seven key points quickly noted.
Income split between players and owners will remain at around 50%
Teams can now extend contracts for two veteran players for six years
Minimum and rookie salaries will be raised
Teams will be allowed to develop two players in D league on two-way contracts, which helps to cultivate a real minor league for the NBA
College players will still be able to play one season and then enter NBA
Shorter preseason, earlier start to regular season and a commitment to keeping back-to-back games to a minimum
Players up to the age of 38 can sign a five-year deal, which ups that age from the present 36 by two years
Final Story 2016 week 8 NBA News: Craig Sager Passes
Our 2016 week 8 NBA news offers a note that well-known sportscaster Craig Sager died on Dec. 15, 2016 at the age of 65 after a 40-year career in broadcasting. He will be missed but his spirit will live on a long time. Please see our full article on this truly remarkable spirit.