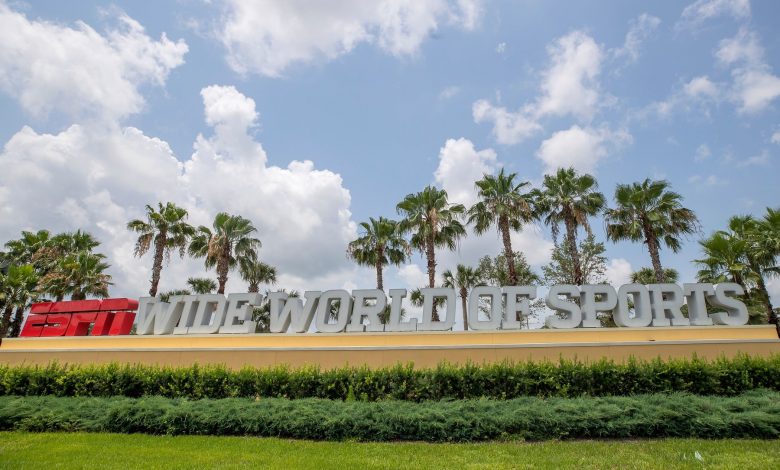 After a long and more than crazy time off, the NBA has a timeline for a return. July 30 is the projected time for teams to start the 2019-20 season back up.
However, it will not be just any team in the NBA. Under this newer competitive format, it will be 22 participating teams.
This will be the eight teams in each conference currently with the highest winning percentages (before the season ended). Then it will be the six teams that are also currently within six games of the eighth seed in either conference.
NBA, Disney Getting It Done
The NBA and Disney have reached an agreement so that these games will be played in Florida. This makes the Arena, the Field House, and the Visa Athletic Center at ESPN Wide World of Sports Complex the venues for the remainder of the season.
Of course, no fans are still allowed to be in attendance. Due to health and safety protocols, these rules are being put in place for the remainder of this restart of the season.
How The Schedule Plays Out
The restart of the season will begin with each participating team playing eight seeding games. These will be selected from its remaining regular-season matchups.
The complete games and national television schedules for the seeding games have been announced for each team. The NBA and their television partners will come together to come up with the best fan experience.
At the end of the seeding games, the seven teams in each conference with the highest combined winning percentages across the regular-season play through games and seeding games will be the 1st through 7th seeds for the NBA Playoffs for that conference.
If a team is sitting in eighth place with a combined regular season and seeding games and is also four games ahead at that spot, they are the eighth-seeded team for that conference. If there is a tiebreaker for the eighth spot, there will be a double elimination for the eighth-best team and a single elimination for the ninth-best team.
The NBA will continue to use the tiebreaker scenarios until the 16 teams have been placed and seeded. The NBA playoffs will begin shortly after the seeding has been placed. The playoffs will end no later than Oct. 13.
Conclusion
The NBA is breathing new life again after a long time off. Fans and players alike are sure to be pleased to get back to normal and playing games again.
It will be a tight fit into the schedule, and teams will surely present some interesting games. According to the NBA players association, this was the best-case scenario to get things rolling again.
It will be interesting to see how these teams compete as well as not having any fans present during the games. It will take some time for fans to be able to attend again, but that will be subject to health and safety protocols.