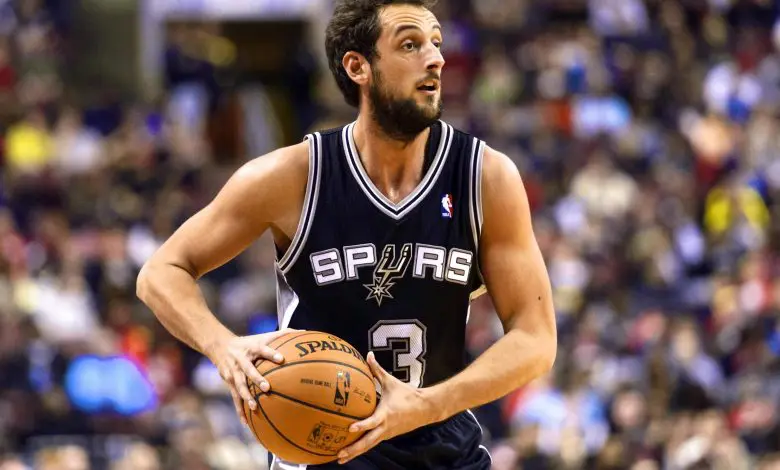 As the NBA is on hiatus right now and planning for its comeback, many players are hoping to get the opportunity to play in the "postseason" and try and bring a title to their city. It's been several months without games now, but it does seem progress is being made.
Two players that likely won't be involved in the playoffs, though, hope to play next year.
Belinelli Hoping to Stick
Marco Belinelli has made an impressive career for himself, playing quality basketball in several cities before finding his way back to the Spurs. He's the all-time leader in games played for Italian NBA players and has always been a clutch deep-ball shooter.
He's proven his ability all around the league and is hoping that this year with the Spurs doesn't mark the end of his run playing ball in the NBA. Physically speaking, he keeps himself in strong shape and is still relatively young for a player of his ability. Belinelli turned 34 a few months ago.
Even with his minutes down this year, he was able to knock down the three at a solid clip. It was tough on a Spurs team that is stacked with guards, but still good to see him do his thing. It is more than likely that if he stays in the league next year, it will not be as a Spur.
He said in an interview with Sportando that "The fire that pushed me to come to the NBA has not yet gone out." That being said, expect him to hopefully stick around.
Brewer Looking to Return
Another player hoping to play next season is Corey Brewer, who spent time with both the Kings and 76ers a year ago. Philadelphia botched things with him by not renewing him after a few 10-day contracts where he had played well. Their mistake was the Kings' gain, as he helped them play good ball down the stretch.
This year, however, he was not able to find a home. Like Belinelli, he also turned 34 in March and seems to have plenty left in the tank. He has never been known for stuffing the stat sheet in any particular category, and as a result, the night he scored 50 for the Timberwolves remains as an anomaly.
He's spent some time in recent years in Oklahoma City and Los Angeles as well, at one point appearing in over 330 games in a row, the longest streak in the league at the time. He also had a few good years in Houston with James Harden and Co.
It was truly surprising that nobody gave him an opportunity this year. He's a strong defensive wing who can score when you absolutely need him to. Hopefully, he does get a call next year, and this won't be the end.
Brewer believes that he has a few good years left and can still help a team. Plenty of contenders can at the least take a flier on him, and he can add veteran leadership in the locker room. He won a title with the 2010-11 Mavericks, after all.