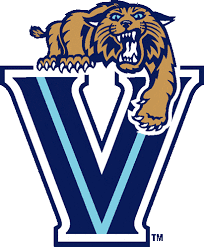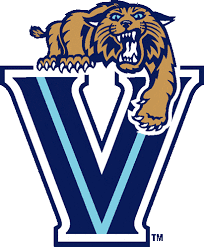 Our week 7 college basketball news blog is the first for the 2016-17 season. As we head into the last six weeks or so of football, it time to turn out sites on both college basketball and the NBA. Both sports are ramping up, and as we get about two months into the season, we can start to get a decent idea of which teams are good bets and which are not.
We're going to take a look at the AP Top 25 and consider what teams you might want to bet on this week. Also, we'll look at a few other news items, including some freshman players who are shaking things up on the court.
First, here are the AP Top 25.
AP Top 25
RK TEAM RECORD PTS
1 Villanova (56) 11-0 1614
2 UCLA (3) 12-0 1,514
3 Kansas 10-1 1,450
4 Baylor (6) 11-0 1,439
5 Duke 10-1 1,385
6 Kentucky 10-1 1,337
7 Gonzaga 11-0 1,211
8 North Carolina 10-2 1,170
9 Creighton 11-0 1,058
10 Louisville 10-1 1,044
11 West Virginia 9-1 937
12 Virginia 9-1 886
13 Butler 10-1 821
14 Wisconsin 10-2 781
15 Purdue 9-2 754
16 Indiana 8-2 719
17 Xavier 9-2 542
18 Arizona 10-2 501
19 Saint Mary's 8-1 389
20 Oregon 10-2 299
21 Florida State 11-1 290
22 South Carolina 9-1 218
23 USC 10-0 212
24 Cincinnati 9-2 202
25 Notre Dame 9-2 188
Best Bets This week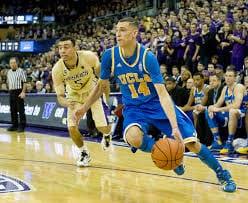 #1 Villanova plays American University this week on Dec. 21. There's no spread yet, but we like Nova. They are playing lights out basketball. #2 UCLA meets Western Michigan in a game that is also on Dec 21. Again, there's no spread, but UCLA has been hammering just about every team they meet. Also on Dec 21, #5 Duke plays Elon. We're expecting good news for the Blue Devils in this game. Finally #3 Kansas will play UNLV. We think this to be a total blowout. That game will be played on Dec. 22.
Upsets Possible
#9 Creighton barely got by Oral Roberts last week. The score was 66-65. This week on Dec. 20 they play Arizona State. The spread has Creighton at -9.0. That could offer good value if you go with Arizona State. Also, on Dec 20, #18 Arizona hosts New Mexico. The spread has Arizona at -12.5. They may not win by quite that much.
Week 7 College Basketball News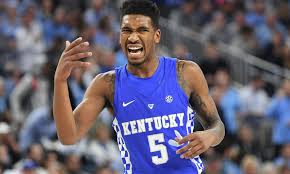 The big game on Dec. 21 offers the #6 Kentucky Wildcats playing rival the Louisville Cardinals. Kentucky has a very fast offense that can put points on the board quickly. The Cardinals have one of the best defenses in college basketball, but they sometimes have a tough time scoring. The Cats are favored. Special note, freshman Mailk Monk scored 47 the other night against North Carolina for a 103-100 win.
Big debate about who really is #1- Villanova or UCLA? Time will tell on that one, but suffice it to say that the Bruins are getting a lot of attention. Speedy and flashy freshman guard Lonzo Ball has brought excitement back to the UCLA court.
Duke frosh recruit Harry Giles made his debut on Monday night. Giles, a forward, played four minutes against Tennessee State. He went 0-1 in shooting. Giles is 6-10, and it's thought that he can be a major factor for the Blue Devils. However, before he walked onto the court to play in Monday night's game, he had not played in 13 months.
Giles, who was ranked as the #1 high school player in the nation, has had numerous surgeries during his high school career, including a torn ACL, MCL and meniscus in his left knee. That occurred when he was a sophomore with the U.S. in international competition. He returned for his junior year and was rated as the best player in high school again. Less than two minutes into his senior year, he suffered a torn ACL in his right knee. He missed the rest of that season. When Duke got him, he was still considered to be the top of the top.
That's a wrap on our week 7 college basketball news. Make sure that you check Betting Brain for various free college basketball picks this week and through to March Madness.