MLB
Sports News
MLB Pitchers Worth Betting On: Two-Month Review
A Sports Bettor's Consideration of the Top Five Starters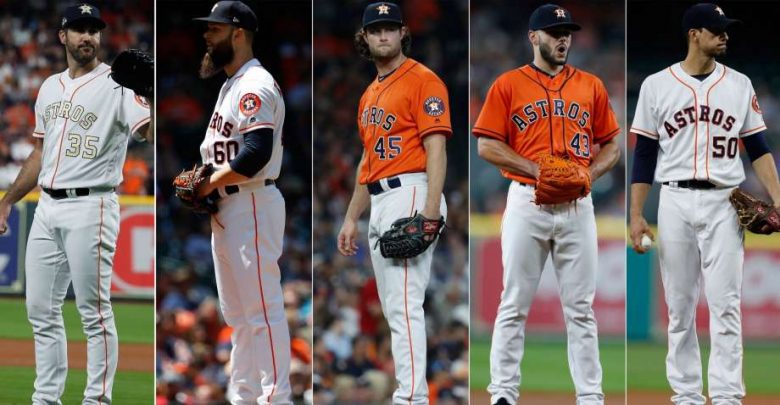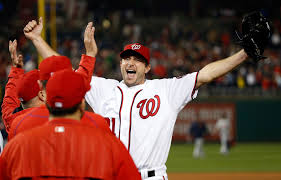 We are back with a look at the top five pitchers worth betting on in MLB during the 2018 season. In reviewing and analyzing starters. We're not just looking at win/loss marks. We're also concerned with how well a team does if the starter is knocked out, the pitcher's ERA, and their WHIP, among other factors. We're also very concerned about a hurler's stamina, age, and health. These factors become especially important, as the very long baseball season tends to wear down pitchers in August and September. Of course, we're also seeing if each starter is a true money pitcher and able to consistently beat the runline. Here are our top five 2018 MLB pitchers worth betting on thus far.
Justin Verlander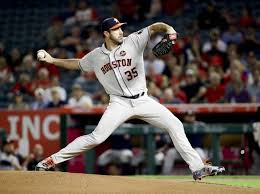 This should come as no surprise as Justin Verlander, the Houston righty, has a 7-2 record, an ERA of 1.11, and a WHIP of 0.71. He has beaten the runline in six of his seven wins and in seven of his eight starts. That means if you'd bet on Verlander with the runline at -1.5, you'd be 8-4, and that means a solid return. Monitor Verlander consistently and always consider taking him with the runline at -1.5. He's a quality starter all the way.
Gerrit Cole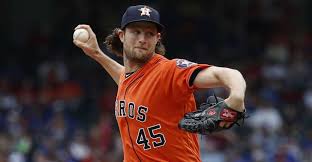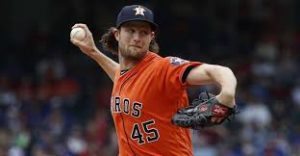 Another Houston starter, righty Gerrit Cole has proven to be a sports bettor's dream. With a 6-1 record, a WHIP of 0.83, and an ERA at 2.20, he looks like a solid choice. Even better is the fact that he has already accumulated 116 Ks. Then there's the team record when he starts in relationship to a -1.5 runline. This is great news. His runline mark is 10-2. We actually like Cole better than Verlander.
Max Scherzer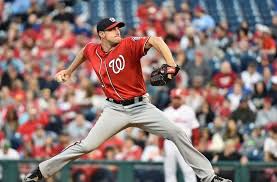 Nationals' ace Max Scherzer is 9-1, and every one of his wins, plus one no-decision victory by the Nats, has beaten the runline. In his 12 starts thus far, the Nationals are 10-2. He has a 1.92 ERA and a 0.85 WHIP. Plus, he's a seven-to-eight inning pitcher, which means Scherzer often controls much of his destiny. He's striking out 10 batters per game, is allowing a little over four hits per game, and has given up just a half-dozen homers this season. Total BB this year is at 19. He's a fantastic bet.
Luis Severino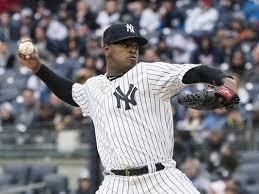 New York Yankee pitcher Luis Severino may fall under the radar for some. Presently the 11th ranked starter in the majors, he offers sports bettors great value. The Yankees are 11-1 when he starts. Of those 11 wins, eight were by two runs or more. His ERA is 2.31. This season, Severino has allowed 4.5 hits per game while striking out about eight. He's waling fewer than two batters per game and has tossed just four homerun balls. His WHIP is 0.97. He's a solid bet.
Charlie Morton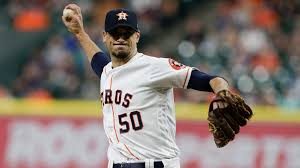 We have three Houston pitchers on our list this month. The third is Charlie Morton. Morton is 7-0 with a 2.26 ERA and 1.02 WHIP. He's had 11 starts and has beaten the runline six times. Morton's had a very strong May, which is why we like him so much. He seems to have found his rhythm. In May, he went 3-2, beating the runline all three times. The two losses, in which he got no-decision, were by one run. In fact, all four of his no-decisions this season were losses by one run. Morton tends to keep his team in the game, and that's good for sports bettors. He is allowing about four hits and two walks per game. He's pitched four games where he's had 10 or more Ks.
Final Word – Top Five 2018 MLB Pitchers Worth Betting On
When using our list of top five 2018 MLB pitchers worth betting on remember to monitor their performance, keep tabs on their health, and always consider various factors, including team and individual, that may affect their performance. See our pick for Sunday, June 3 that features Charlie Morton of the Astros, as he goes up against the Boston Red Sox. Good luck!