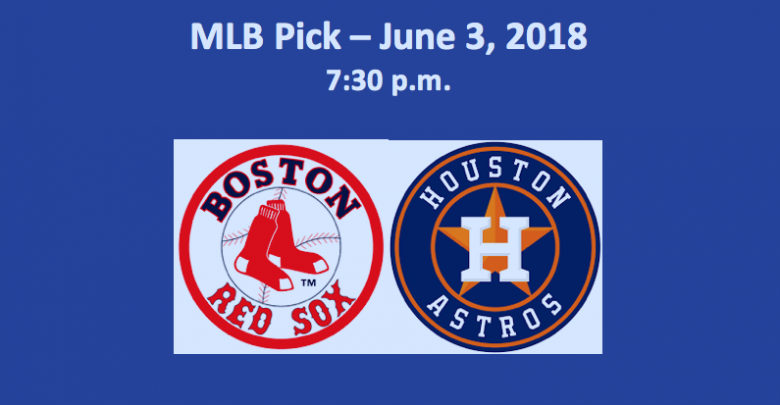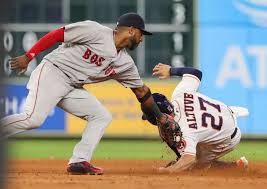 Tonight at 7:30 p.m. E.T., the Boston Red Sox (40-19 Overall, 20-11 Away) will try to even their four-game series with the Houston Astros (37-23 Overall, 18-12 Home). The Red Sox lost the first two games of this series, which started on Thursday, and then won last night's contest 5-4. The Sox are in first in the AL East, one-half game ahead of the Yankees. The Astros are tied with Seattle for the lead in the AL West. Our Boston plays Houston June 3 MLB pick offers the Astros at +128 with the -1.5 runline and the Red Sox at -145 with +1.5 runs. The over/under is at 7.5 with the over being +105 and the under -125. Moneyline odds have the Red Sox +159 and Astros at -163.
Pitching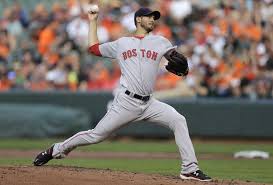 The Sox start right-hander Rick Porcello (7-2 W/L, 3.65 ERA, 1/14 WHIP) tonight. For the past four weeks, Porcello has been on-again/off-again. After starting the season 3-0-3, with the Sox losing two of those three no-decisions, he's alternated losses and wins. His last start was an 8-3 win against Toronto. In that victory, he allowed three hits, one homerun, and three runs (2 ER). Porcello pitched 6 2/3 innings. When he's on, he tends to last six or more innings.
When facing Houston, Porcello is 1-1 with a 5.49 ERA. He's had three career regular-season starts against the Astros. In the ALDS last year, he went against Houston twice. In Games 1 and 4, he lasted four innings, giving up two runs on five hits and allowing three walks while striking out four.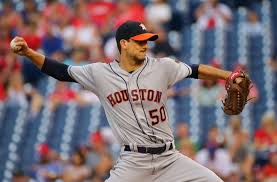 Righty Charlie Morton (7-0, 2.26 ERA. 1.02 WHIP) will start for Houston. In May, Morton is 3-0-2 with the Astros losing both of his no-decisions. His last start was May 29 versus the Yankees. In that game, he allowed three runs on eight hits over six innings. He struck out 10, gave up two homers, and walked one. The Astros lost that game 5-4.
Against the Red Sox over two career regular-season starts, Morton is 2-0 with a 1.74 ERA. In last year's ALDS in Game 4, he allowed two runs on seven hits and two walks and struck out six over 4 1/3 innings. He got no-decision, as the Astros beat Boston 5-4.
Offense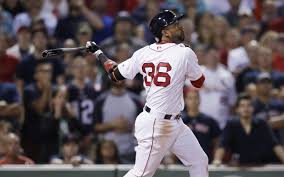 The Red Sox will be without Mookie Betts, AL batting leader, and Dustin Pedroia. Both are out and on the 10-Day DL. That may put a crimp on some of the Sox output. However, the team still has guys who can get the job done at the plate, including J.D. Martinez, Andrew Benintendi, and Brock Holt. Martinez is batting .321 with 50 RBI and 19 homeruns, while Holt is hitting .310. Benintendi, who's has a .294 BA, has driven in 40 runs and has 14 doubles and eight round trippers.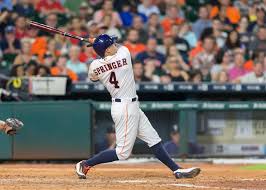 For the Astros, Jose Altuve tops all hitters in the lineup with an OBP of .379, a batting average of .332, and a total of 81 hits. He's also stolen eight bases this season. George Springer, who's hitting .288, has 68 hits with 25 being for extra bases. That includes a team-best of a dozen homeruns. In 44 games, Yuli Gurriel has 52 hits, 19 RBI, and a .292 BA. Carlos Correa leads the team with 39 RBI. He's also smacked 10 homers.
Our Boston Plays Houston June 3 MLB Pick
In terms of team batting average, Boston is second in the majors with a .264 mark. Houston is at .257, which places them 10th and tied with two other clubs. One important note, tonight's game features Charlie Morton, one of the pitchers we recently noted that sports bettors should always consider betting on. Is he worth betting on tonight? Here's the skinny on any pitcher we recommend wagering on- bettors always need to perform due diligence on every game. We've done that. We like his chances tonight. Our Boston plays Houston June 3 MLB pick is Houston with the runline of -1.5 (+128) and the over at 7.5 (+105).
Summary Red Sox at Astros Picks: Houston at -1.5 (+128) and over 7.5 (+105)