Football
Sports News
DraftKings, Others Accepting Sports Bets On The NFL Draft
Sportsbooks Report A Surge In Sports Bets On The NFL Draft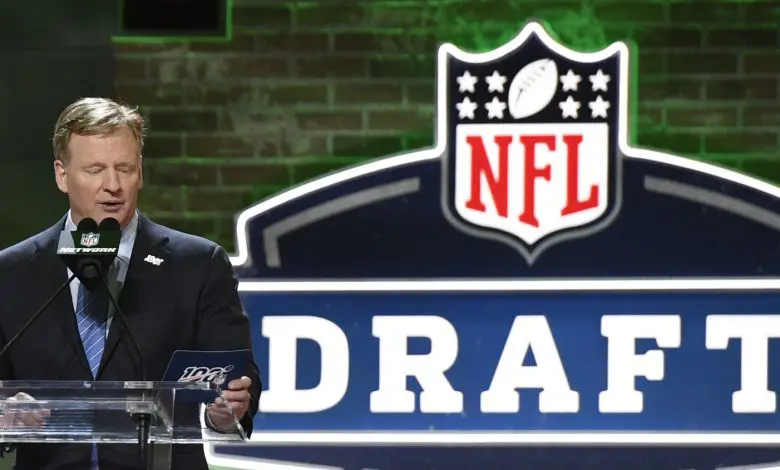 Giant Sportsbook provider DraftKings said on Friday that its customers are starved for sports betting. With less than a week to go before the NFL Draft, the handle thus far has far surpassed the handle of 2019.
The NFL Draft is when NFL teams converge to pick players emerging from college to play football on their teams. This year will be the 85th year the process has been done, but it will be conducted in a different way due to the coronavirus.
Even so, many parties involved in the process are very relieved that it will take place at all. Exact details of how everything will work exactly has not yet been revealed. It will take place virtually, and start on April 23 and end on April 25.
There are 255 eligible players for the draft that can be scooped up by the 32 NFL teams. For the first time in 17 years, the Cincinnati Bengals will have the No. 1 overall pick.
Some Objected To The Draft Taking Place Now
Some general managers of teams openly expressed their objections to the NFL taking place in any fashion now. They feel players and teams are at a distinct disadvantage for obvious reasons if the draft takes place as planned.
The NFL has decided that the show must go on as planned. The position of the NFL is that there is no end in sight for stay at home orders to be completely lifted.
There are 22 states that have professional football teams in them. All 22 states would have to lift the orders for the process to be conducted in the traditional way. The league said the process cannot be put off indefinitely.
It must proceed so that when sports are able to start up again, teams will have their players, and they will all be in a better position, long-term. NFL commissioner Roger Goodell said," It's important for fans to see there is a future, and the NFL will return. It will be good for the country and for sports."
Draft Good For Sports Betting And The Fans
Troy Vincent, the Executive Vice President of NFL Football Operations, offered up a rebuke for Baltimore Ravens coach John Harbaugh, who said there are cybersecurity issues with having the process online. Vincent said, "Come on, John, no one is hacking into anything of yours; just stop it."
DraftKings spokesperson Parker Winslow, said, "Last year, the most bets for the drafts were taken in the 10 days prior to the event. With a week out, we have surpassed last year's handle, and the bets have been coming in steadily every day, so it's very exciting and encouraging for us."
Another big sports betting provider, Pointsbet, is expecting to have more than 2.5 times the number of bets this year on the draft as they did last year. The reason being, a source said, "There just isn't much going on right now, obviously. The draft is getting everyone excited, not just about sports and football, but about getting back to life. It's a sign that there may just be some light at the end of the tunnel."