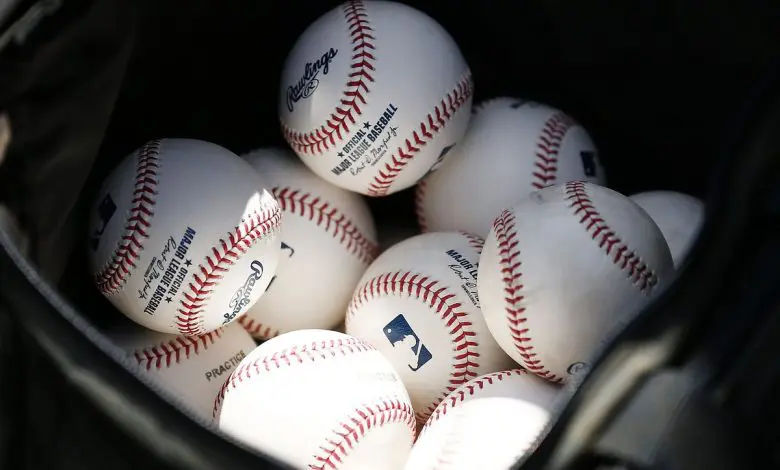 Slowly but surely, the wheels are in motion to get the 2020 MLB season started. Every day, more details are coming out, so let's get caught up on everything from the past couple of days.
All About Testing
During an appearance on CNN this week, commissioner Rob Manfred spoke about how the league would go about testing players, coaches, and staff for coronavirus once play resumes. Manfred says players and other team personnel will be tested multiple times per week.
Everyone will also be monitored for symptoms and given a rapid point-of-contact test if any symptoms are detected. Anyone testing positive will be quarantined until they have two negative tests within 24 hours. The league will also give a point-of-contact test to anyone who came into contact with someone who tested positive.
In the Lab
Another key part of the equation for MLB is an agreement with the SMRTL lab in Utah, which has agreed to conduct all of the league's testing. The lab has promised a 24-hour turnaround on all tests, which will help MLB test players and other personnel multiple times per week.
SMRTL lab has previously done drug testing for minor league players, so they have some familiarity with MLB.
Not Enough
Rays ace Blake Snell made waves this week when he hinted that he won't play in 2020, even if MLB and the players come to an agreement on terms for the season. The former Cy Young winner criticized the revenue sharing plan the owners are proposing and said that he isn't going to play at a reduced salary "because the risk is through the roof."
Snell went so far as to say that he didn't like the idea of getting paid half his salary just because the season is half as long. Based on those comments, it seems that Snell is prepared to sit out the season.
Not the Only One
Snell may not be the only player who declines to play in 2020, and he's certainly not the only player who is concerned about his health or upset about a potential pay cut. Soon after Snell's comments, Bryce Harper was quick to chime in, saying that Snell is "speaking the truth." Harper continued to praise Snell for standing up and speaking his mind.
Draft Day
Plans are being finalized for MLB to hold its draft remotely. The draft will take place over two days with the First Round on June 10 and Rounds 2-5 on June 11. As previously agreed, this year's draft will be limited to five rounds.
Any draft-eligible player who isn't selected can sign with a team but with a maximum signing bonus of $20,000. Teams can sign an unlimited number of players at that cost.
One Of Our Own
Former big-league manager Art Howe is currently battling the coronavirus and was hospitalized on Tuesday. The 73-year-old first experienced symptoms on May 3 and is now in intensive care after his symptoms got worse earlier this week. Howe said of the disease that he has "never experienced anything like it before."