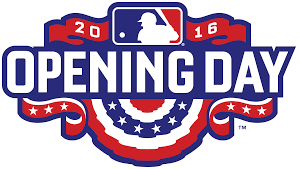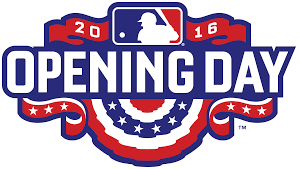 2016 MLB futures are one of many propositions that entice sports bettors. Futures are exceptionally difficult to hit and they should bet treated as a side bet that's utilized when you have a few extra bucks to spare.
If you are considering betting on 2016 MLB futures, then it's best to use a strategy designed to give you the most bang for your buck. Here's a system that will give you a chance to make some cash on futures betting.
You may bet on which team will win the AL, NL and World Series. For our purposes, we're going to apply this future's strategy to the World Series.
Basics of this 2016 MLB Futures System
With this 2016 MLB future's system, you're making four bets. Of course this means that you are guaranteed to lose three. But is can also translate into your winning some cash on one. This system asks you to hedge your bets by wagering a certain number of units on four teams. You do this by dividing your money into units and betting different amounts on each of the teams.
The Essence of the System
With this strategy we'll be using units and betting more units on teams that are more likely to win the championship and fewer on those that are thought to be less likely to win. This system eschews long shots. That's because we are wagering on teams more likely to win since they do have the best chance. We are trying to make some money on futures by accepting little risk. This system is based on wagering on teams that are more likely to take the crown.
Breaking Down Units
We will be wagering a total of $200.00 that will be broken down into 20 units with each being worth $10.00. Our bets will be put on a total of four teams. In order to ensure a profit if any one of the four clubs wins, the units will not be divided evenly. The team that has the lowest odds will carry the most units.
An Example of MLB Futures
This system only works if the units are broken down so that if any of the teams on which you wager wins, you realize a profit. Here is an application of the future's system on the 2016 MLB season.


Four teams from four different divisions have been chosen and only one has odds under 10/1. Also, no team with odds higher than 30/1 was chosen. The object of this future's system is to select four teams that are perceived to have a chance to be world champions.
Other Things to Consider
Prior to making your 2016 MLB futures wagers, it's essential that you read and analyze previews, look for any recent developments concerning each team and perform your own analysis.
Reducing MLB Futures Risk
MLB futures are a massive risk. This type of proposition bet is tough to hit. This 2016 MLB futures system is dedicated to lessening your risk by utilizing odds, betting units and using information wisely. Don't throw a lot of cash at futures. Save it for the long 2016 MLB season where you can make some real money.