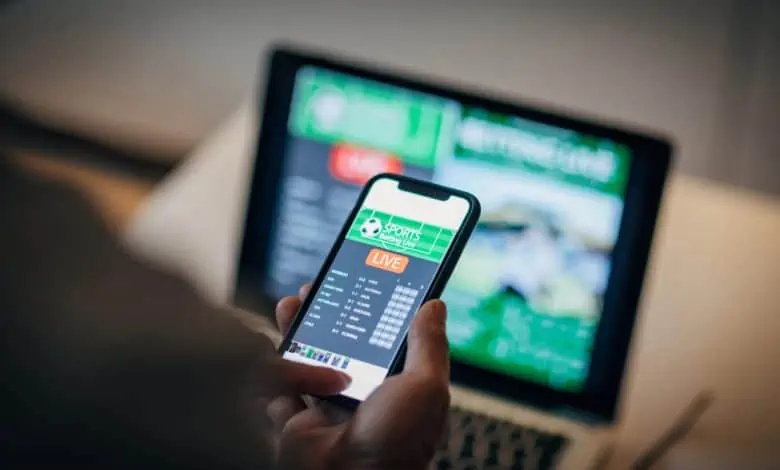 Mobile sports betting will finally come to fruition in Maryland as the launch will begin on Wednesday at 9 am. This announcement comes via a press conference with Gov. Larry Hogan and Maryland Lottery Director John Martin.
Mobile Sports Betting Has Finally Arrived in the Old Line State
Seven online platforms will launch this, while the others will launch at a later time. These bookmakers include Barstool Sportsbook, BetMGM, BetRivers, Caesars Sportsbook, DraftKings, FanDuel, and PointsBet.
To attract more users to their platforms, all of these platforms are offering special promotions. Sports betting was legalized in Maryland by referendum in 2020. They now have mobile sports betting two years after they first introduced it, and numerous retail locations went live since then.
Gov. Hogan has been a major advocate for retail and mobile sports wagering throughout their respective processes. Maryland can expect a major boost in its revenue totals, as most of the major jurisdictions have benefited by having an online market.
Monthly handles and revenue figures will skyrocket as betting will become more accessible to the public. Gov. Hogan shared his projections and stated;
"It's anticipated to bring up to $30 million in revenue next year, and that total is expected to reach $100 million in 2027."
What Sportsbooks Are Waiting to Join the Market?
Betfred, betPARX, and Fanatics were also awarded licenses to join the Old Line State. Early next year is expected to be the launch date for these sportsbooks.
This will be a major boost for Fanatics as it failed to get a winning bid in New York. The company is happy that it missed out as it would have been too expensive, especially when the market share is dominated by FanDuel and DraftKings. Fanatics will also need to gain more access by 2024 to have a chance to operate in California if Prop 26 fails to win over Prop 27.
Both measures failed miserably on the ballot during the election. This will give both sides more time to come up with more plans and marketing campaigns. Fanatics will need to gain market access to at least ten other jurisdictions to have a shot.
In addition, Martin shared Tuesday that three more mobile sports betting operators will be discussed at the lottery's meeting on December 1st. They will get the opportunity for a hearing soon.
Retail Sportsbook Locations Will Still Play a Big Role
Most bettors are likely to move away from going to casinos or gaming facilities at a high rate. However, these locations will still attract numerous customers as these facilities have set-ups and bars.
These brick-and-mortar locations did well since the operation began. These facilities have registered high hold rates against the public most of the time. These locations will still play a key role, as they will add to the revenue totals each month.
The generated revenue will go toward numerous programs in the state, including the Blueprint for Maryland Future Fund.