MLB
Sports News
MLB Playoff Betting: Some Tips for the Baseball Sports Bettor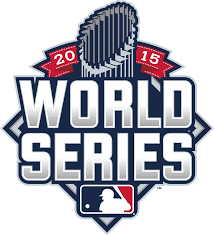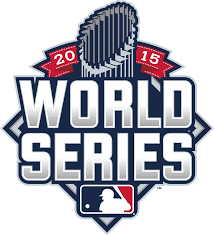 Very soon 2016 MLB playoff betting will be featured on many sportsbooks. With about 17 games left in the regular season, we'll be finding out what teams are in and what ones are out. There are a few that should clinch within the next day or two. Chances are we will know by the weekend which three teams top each of the NL divisions, as well as which clubs will represent the AL West and Central. The Wild Cards are a little tougher to discern at this point, but those will likely be known within the next week or so.
Teams that Are In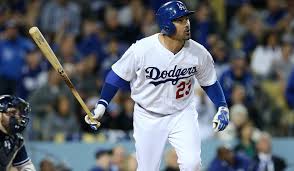 The following teams have better than a 99% chance of being in the playoffs. In the NL East, the Washington Nationals are just about there, and in the NL Central the Chicago Cubs are in total control. Also, the Los Angeles Dodgers are poised to win the AL West. All of these teams can clinch a playoff spot tonight.
Within the next day or so, two other teams can be assured of a postseason berth. In the AL West, the Texas Rangers are just about there, while it's the Cleveland Indians who are ready to represent the AL Central.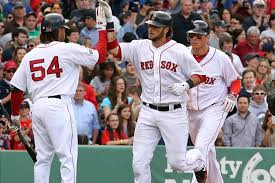 The two other NL clubs that look promising when it comes to the playoffs are the San Francisco Giants and the New York Mets. In the AL, it's a bit more complicated, as the Boston Red Sox, Baltimore Orioles, Toronto Blue Jays, Detroit Tigers, and Seattle Mariners all have a shot at the playoffs. Of those five teams, three will be in the postseason, with the most likely candidates being Boston, Baltimore, and Toronto. That right, three of the six AL playoff teams could come from the East Division.
2016 MLB Playoff Betting Tips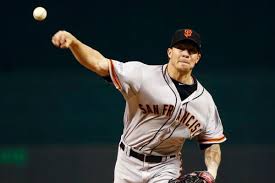 With 2016 MLB playoff betting, sports bettors some understand some basics regarding both the sport and wagering. The first thing to keep in mind is the playoff format and structure. The initial contest involves the two Wild Card teams from each league. This is a one-game playoff. The winner gets to go to the next level, while the loser goes home.
When wagering on this game keep in mind that teams will throw everyone and anyone they feel can help them win on that day. They won't hold anything back because, as the old saying goes, there is no tomorrow. Although depth and health are both important in the playoffs, both of these are especially important in the one-game Wild Card playoff. Also important is home field. If one team has had a little time to rest before going into this game, that can certainly help them.
Five Game Division Series Betting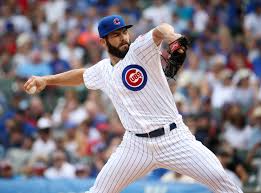 The next group of games offers two five-game series in each league. Because these are five, and not seven, stamina, resiliency, and youth can all be important factors. Although there's certainly more leeway here for mistakes than you'll find in the Wild Card game, teams still have very little room to navigate. Home field is huge, and if a team can steal one when they are away, then they have created an automatic advantage for themselves. The rotations will be smaller, which means the bullpen can be deeper. Consider teams that have sound bullpens and a steady and healthy closer.
ALCS and NLCS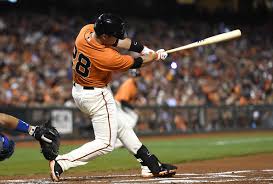 The ALCS and NLCS are both seven games. These series are to see which team will represent the American League and which will represent the National League in the World Series. Often teams will add an additional starter. Whether a club one their last series in three, four or five games can affect starting pitchers. Some teams, especially if they have had to travel a lot, may be fatigued. Youth and good health are once again very important. However, teams with some solid, experienced veterans, you know those guys who have the long view, can hold a bit of an advantage.
World Series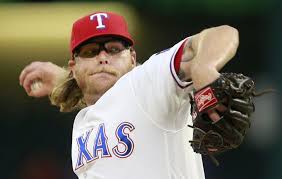 When it comes to 2016 MLB playoff betting the pinnacle is the World Series. Fatigue, injuries, and depth are all especially important. Another major factor is home field, as games played at the AL stadium will feature a DH, while those at the NL field will not. When pitchers have to bat run production usually goes down. With any baseball game, top-notch pitching will beat premium hitting. Teams with pitching staffs that feature starters who can go deep, relievers who can perform well when needed in the middle of the game, and setup and closers who get the job done have a huge advantage.
Remember that you can only bet one game at a time. Always be aware of key factors that can change a series, such as an injury, a loss of confidence in a coach, or a hitting slump. Finally, a team that plays with confidence has great pitching and solid fielding will often be the one that takes home that prized World Series trophy.