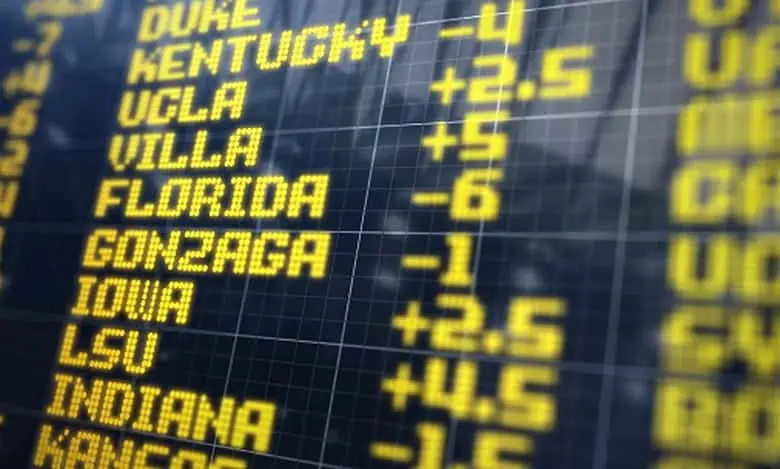 Sports betting has been available in the state of Kentucky for the last few weeks, but all of that action was being done in-person. While retail sportsbooks in the state did provide bettors with some options, most people have been waiting around for the online launch to occur.
That launch is going to happen on Thursday, September 28th, just in time for the start of Week 4 of the NFL season. This was a strategic decision to launch sports betting during the NFL season, and the state has already seen the benefits.
There will be eight online sportsbooks ready to launch on Thursday, and they include some of the biggest names in the industry. While most of the online sportsbooks have already been allowing customers to register early, you should see a flood of applicants coming throughout the weekend.
Some Great Competition
The Kentucky Horse Racing Commission is playing a major role in getting the online sports betting industry up and running, and it has been handing out the licenses. Sports bettors in the state are going to have some great options to choose from, and that competition is going to play a key role as well.
Online sport betting operators that wanted to apply for a license in the state of Kentucky first had to form a partnership with one of the horse racing tracks. That did leave plenty of potential options, and the horse racing tracks were looking for the biggest names as well.
DraftKings and FanDuel are two of the online sportsbooks set to go live on Thursday, and they both had huge pre-registration bonuses available. Those are the two biggest names in the sports betting industry and should lead the market in Kentucky.
The other sports betting operators will all be looking to compete, and that should help drive the market. Barstool, Bet365, BetMGM, Caesars, Circa Sports, and Fanatics are the other online sportsbooks set to go live on Thursday.
There are still plenty of sportsbook licenses available, and that will let other operators enter the industry at a later date. It's unclear when the next wave of sportsbooks will launch, but they will be coming soon.
More Betting Options
It was a mad dash to get the sports betting industry up and running by September 7th, and the Kentucky Horse Racing Commission didn't have a ton of time to make decisions. Because of that, there was an extremely limited list of betting markets available for bettors.
That has already changed, though, as there was a new group of leagues or sports that were cleared as a betting option. There were two forms of MMA betting that were included, and sportsbooks can also offer betting on Formula 1 now.
Even though there is still a ton of work needed before this market reaches its full potential, the state should put up some big numbers right away. This state will also allow those just 18 years of age to make wagers at some online sportsbooks, and that will boost the numbers.