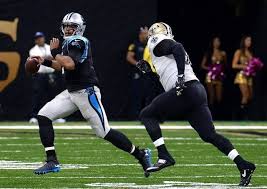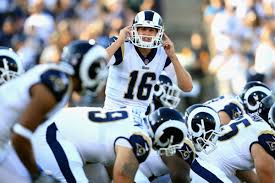 In our NFC 2017 week three review, there are two teams at 3-0 and two others at 0-3. The two undefeated teams are last season's NFC champs the Atlanta Falcons and last season's chumps, the Los Angeles Rams. The two teams in our NFC 2017 week three review with a win are the New York Giants in the NFC East and the San Francisco 49ers in the NFC West. Here's a look at how those four teams did in week three and also at how the other dozen teams that fall in-between those four faired.
NFC East
Philadelphia Eagles (2-1)- Eagles pulled one out as Jake Elliot hit a 61-yard field goal and time expired; final score Philly 27 and NY Giants 24.
Dallas Cowboys (2-1)- Monday night win for Dallas as they score 14 in final quarter, beating Cards 28-17.
Washington Redskins (2-1)- QB Cousins and Skins surprise Raiders on Sunday night, winning 27-10.
New York Giants (0-3)- Giants lose to Eagles in heartbreaker; can they get first win vs. Bucs?
NFC North
Green Bay Packers (2-1)- Pack gets by Bengals on OT field goal.
Minnesota Vikings (2-1)- QB Case Keenum subs for Bradford tossing 3 TDs and no INTs, as Viks beat Bucs 34- 17.
Detroit Lions (2-1)- Lions lose to Falcons 30-26 on complete pass play ruled inches short of goal line.
Chicago Bears (1-2)- Surprise Steelers with OT win on 19-yard run by Jordan Howard.
NFC South
Atlanta Falcons (3-0)- Despite QB Ryan's 3 picks, Falcons hang on to beat Lions 30-26.
Carolina Panthers (2-1)- QB Newton throws 3 INTs as Panthers lose to Saints 34-13.
Tampa Bay Buccaneers (1-1)- QB Winston tosses 3 interceptions in 34-17 loss to Minnesota.
New Orleans Saints (1-2)- Saints get first win as Brees throws three TD passes.
NFC West
Los Angeles Rams (3-0)- In shootout, Rams take down 49ers 41-39.
Seattle Seahawks (1-2)- Seahawk D takes off third period, allowing 21 points, as Titans beat Seattle 33-27.
Arizona Cardinals (1-2)- Cards outperformed by Cowboys in second half, losing 28-17.
San Francisco 49ers (0-3)- Despite scoring 19 in fourth and 39 overall, SF loses third straight.
Final Thoughts: NFC 2017 Week Three Review
Closing out our NFC 2017 week three review, we're wondering if the Falcons and Rams can win four straight? Atlanta plays the Buffalo Bills and the Rams the Cowboys. Of those teams trying to get their first win, the 49ers meet Arizona and the Giants are at Tampa Bay, we like San Francisco's chances.